20 athletes in Seychelles vying to be named top sports person of 2018
(State House) 
Send to Kindle
(Seychelles News Agency) - The Seychelles' best sportsman and sports lady of the year 2018 will be crowned on Friday at the National Sports Council Hall in the central district of at Roche Caiman.
Five out of the 10 finalists in the male and female senior categories will be rewarded according to their performances, while in the youth division, three males and three females will receive prizes.
Last year, athletics was the sports discipline that took the top honours in both the male and female categories. Reigning sports lady Lissa Labiche will try to defend her title. On the men's side, the 10 finalists will be looking to succeed athlete Dylan Sicobo.    
SNA presents the finalists in pictures.
In the female category
Athletics: Natasha Chetty and Lissa Labiche 
(Seychelles Nation and Facebook) Photo License: CC-BY
Badminton: Juliette Ah-Wan and Alisen Camille
(Juliette Ah-Wan) Photo License: CC-BY
Karate: Sophie Perolari and Lindy Bedier
(Seychelles Nation) Photo License: CC-BY
Swimming: Felicity Passon
(Brian Nibourette, Seychelles News Agency) Photo License: CC-BY 
Volleyball: Angelique Adeline
(Seychelles Nation) Photo License: CC-BY 
Weightlifting: Katsia Telemaque and Chakira Rose
(Seychelles Nation) Photo License: CC-BY 
In the male category
Athletics: Ned Azemia
(Seychelles Nation) Photo License: CC-BY
Boxing: Keddy Agnes and Edrian Volcere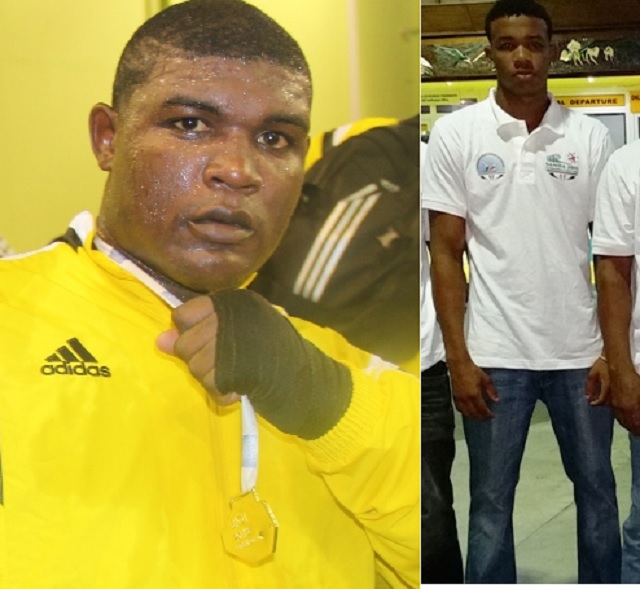 (Seychelles Nation) Photo License: CC-BY
Karate: David Boniface and Steve Marie
(Seychelles Nation) Photo License: CC-BY
Sailing: Rodney Govinden
(Louis Toussaint) Photo License: CC-BY                           
Volleyball: Ian Furneau
(Seychelles Nation) Photo License: CC-BY 
Weightlifting: Rick Confiance and Darryl Riaze
(Seychelles Nation) Photo License: CC-BY 
Windsurfing: Bertrand Lablache
(Romano Laurence, Seychelles News Agency) Photo License: CC-BY
Seychelles Buzz
» Be a reporter: Write and send your article
» Subscribe for news alert