In need of more programming, Seychelles Broadcasting Corp. asks private production houses for their ideas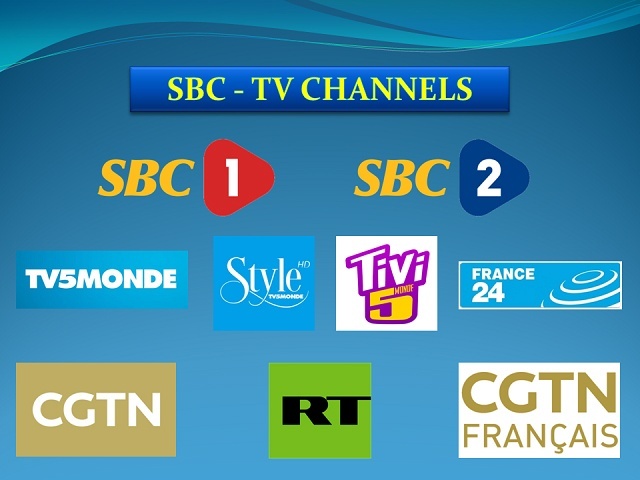 With the company's migration to Digital Terrestrial Television (DTT) in June 2018 the company has been running two channels – SBC1 and SBC2. (SBC)
Send to Kindle
(Seychelles News Agency) - The Seychelles Broadcasting Corporation (SBC) is seeking to diversify its television content by asking local media production houses to create and sell television shows for the island nation's flagship station. 
Currently, most of the local contents broadcast on SBC television was being produced in-house. With the company's migration to Digital Terrestrial Television (DTT) in June 2018 the company has been running two channels – SBC1 and SBC2.
In its new policy for the procurement of local content, SBC outlined that there is "insufficient content generally to sustain two SBC channels in the Digital Terrestrial Television (DTT) era."
Speaking to SNA on Thursday, the deputy chief executive of SBC, Jude Louange, said that there this is one of the reasons why the corporation is reaching out to private production houses.
"Local content is a strong point for the SBC and something that viewers want to see more. We know the ability of many people who have local production houses as they have worked for SBC before, hence they are able to help SBC," said Louange.
He added that outsourcing content will also help local businesses to grow.
The founder of SeyMedia, Colin Woodcock, confirmed Louange's point and added that his company's scope of work will also grow.
"Most independent production houses were mainly producing advertisements for other companies. Now that SBC is sourcing for local content, we will be able to widen our scope of work and venture into film and series production, a genre that didn't have much of an outlet," said Woodcock.
He added that production companies can now be more creative and productive.
"It will also allow producers to focus on one type of genre and specialise in the field," said Woodcock.
In terms of categories, SBC is looking for drama, documentary, news and current affairs, entertainment, music videos among others. Louange outlined that it is important that producers engage with SBC before working on projects.
"Once you have an idea, approach us. We do not want them to invest in a project and later find that it doesn't meet our standard or that it is not what we were looking for. On the other hand, SBC can suggest to the production houses what content it wants," said Louange.
Content provided must have audience appeal, be of high quality, and meet editorial standards among other criteria.
Rates to be paid to producers will vary depending on different factors such as the type of content, genre, originality, appeal, the sustainability of the programme, affordability, ownership and rights.
Interested parties are asked to contact SBC by emailing commissioning@sbc.sc or by calling +2484289600. 
General
» Be a reporter: Write and send your article
» Subscribe for news alert