Travellers to Sri Lanka should still take precautions, Seychelles' government advises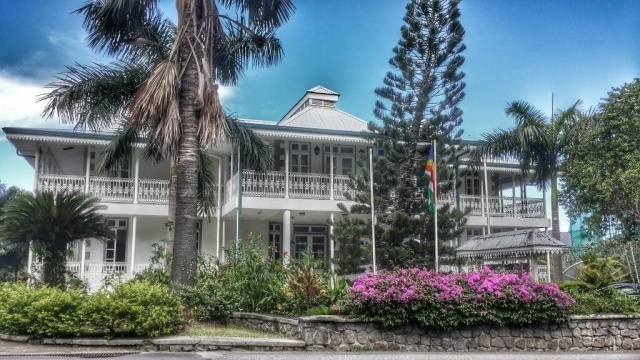 Maison Queau de Quincy which houses the Department of Foreign Affairs. (Seychelles News Agency)
Send to Kindle
(Seychelles News Agency) - The Seychelles' Department of Foreign Affairs is advising Seychellois travelling to Sri Lanka to exercise maximum precaution now that Sri Lankan authorities have lifted a curfew.
In a press release on Tuesday, the Department said that "according to Sri Lankan authorities, the situation is now under control. Curfews have been lifted and, although the state of emergency is still in place, it mainly serves to empower the security forces to arrest and detain criminals."
The Department in April had advised Seychellois intending to travel to Sri Lanka to refrain from doing so after a state of emergency was imposed y by the government as a measure of public security.
The state of emergency was put in place after more than 258 people were killed and at least 500 wounded in Sri Lanka after a series of coordinated bombings on Easter Sunday.
The Department of Foreign Affairs is advising Seychellois travellers to Sri Lanka to "be alert, avoid crowded places, always be in possession of travel documents; as much as possible, take travel or medical insurance."
General
» Be a reporter: Write and send your article
» Subscribe for news alert