A volcanic eruption and 25,590 rat tails: Strange days in Seychelles' Augusts past
(Seychelles News Agency)
Send to Kindle
August
 is the eighth month of the year, and in Seychelles it's normally a calm one with all state schools on a month-long holiday.
But what are interesting August historical happenings in the 115 islands in the western Indian Ocean? 
SNA brings you 8 facts which occurred in August.
1st August of 1791
The tricolour French flag was unfurled on the island of Mahé for the first time. It was brought by Captain Charles Magon abroad the Minerve. The ceremony took place at a site situated in the State House grounds known as 'Montagne du Pavillion'.
2nd August of 1979
Seychelles saw the arrival of the first group of tourists ever to visit the islands from the Union of Soviet Socialist Republics (USSR) – today known as Russia. There were 17 Soviet tourists in all. They arrived aboard an AEROFLOT flight.
12th August of 1975
The local schooner 'Ero' capsized between Mahé and Praslin with 16 passengers and six crew aboard. The boat left Praslin at 7 a.m on her regular run to Mahé at 1 p.m, and it was found lying on its side halfway between Mahé and Praslin, about five miles north of Mamelles Island.
All passengers – including Anglican Archbishop French Chang Him - were found clinging to the boat or empty drums. They were rescued by 'Lady Esme' and 'Jeanette'.
ERO - (Seychelles weekly) Photo License: CC-BY
17th August of 1964
The first issue of the PEOPLE came out. It cost 15cts. It was the organ of the Seychelles People's United Party. The front-page editorial pledged the weekly paper to full participation in the struggle for freedom.
The paper and that of the Catholic Church – L'echo des Iles – are the only publications which have been continuously published since their launches.
The People (News Agency). Photo License: CC-BY
18th August of 1973
The Marine Charter Association Clubhouse adjoining the Yacht Club in Victoria was officially opened by its patron, Peter Wandtatley, who was a secretary to the government.
Marine Charter - (Seychelles Weekly) Photo License: CC-BY
 19th August of 1801
A naval battle occurred in Victoria harbour between the English frigate Sybille and the French frigate Chiffonne, during which the French frigate was greatly damaged and 50 or so of her men killed or injured.
20th August of 1967
A "Tail Tally" was held at Gordon Square (Freedom Square) where a total of 25,590 rat tails were collected and $368 was paid in premiums.
This scheme was the Government's effort to eradicate the menace of rats in the colony.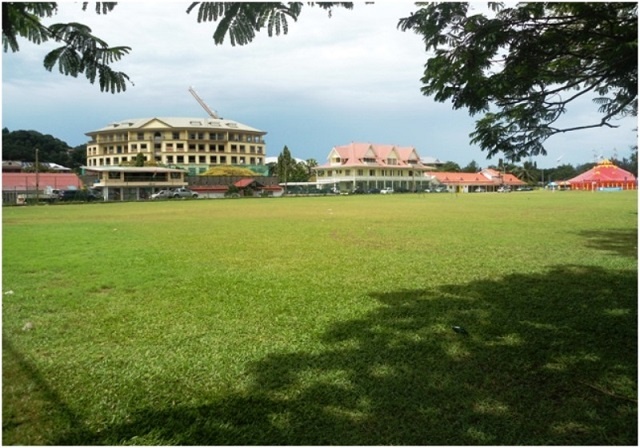 (Seychelles Nation) Photo License: CC-BY
 27th August of 1883
The eruption of the Krakatoa volcano that occurred between Java & Sumatra created a tidal wave at Mahé. The sea flowed and ebbed continuously the whole day and a few weeks later, the beaches of many islands in the Seychelles archipelago were covered with pumice.  
Eruption of krakatoa Wikimedia Commons public domain Lithograph: Parker & Coward, Britain; 
Seychelles Buzz
» Be a reporter: Write and send your article
» Subscribe for news alert