Seychelles to host competition for young sailors; competitors coming from across Africa and Indian Ocean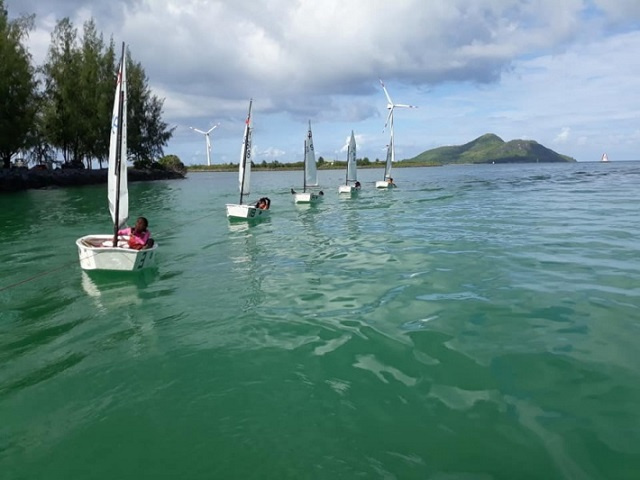 The competition will take place from August 26 to September 1 in the Perseverance area. (Seychelles Nation)
Send to Kindle
(Seychelles News Agency) - Seychelles will host the 2019 optimist African championship for the first time in the last week of August.
Organised by the Seychelles Yachting Association under the International Optimist Dinghy Association, the competition will take place from August 26 to September 1 in the Perseverance area.
Alain Alcindor, the chairperson of the Seychelles Yachting Association, told SNA that the Perseverance area was chosen because "it was not easy to get enough space to hold the race so we had to move more to the north where there is open sea."
The championship is open to competitors sailing on boats of the optimist class that fulfil the eligibility requirements.
The optimist is a small, single-handed sailing dinghy intended for use by children up to the age of 15. The boats are usually made of fibreglass and competitions are recognized by the International Sailing Association.
Seychelles, a group of 115 islands in the western Indian Ocean, has to date registered eight local competitors.
"I have to work with sailors who are active and in training already because if the wind becomes stronger it will be difficult for sailors who are not training to cope," said Alcindor.
Countries from Africa which have confirmed their participation include Angola, Tunisia, South Africa, Mozambique, Tanzania and Kenya. From the Indian Ocean, there will be Reunion island, an overseas French department, and Mauritius.
Alcindor said that since "we have to have 60 chartered boats at sea, we have opened the competition to Asian countries which want to send participants." 
Sport
» Be a reporter: Write and send your article
» Subscribe for news alert