Former President Michel expected to speak to Seychelles' truth and reconciliation commission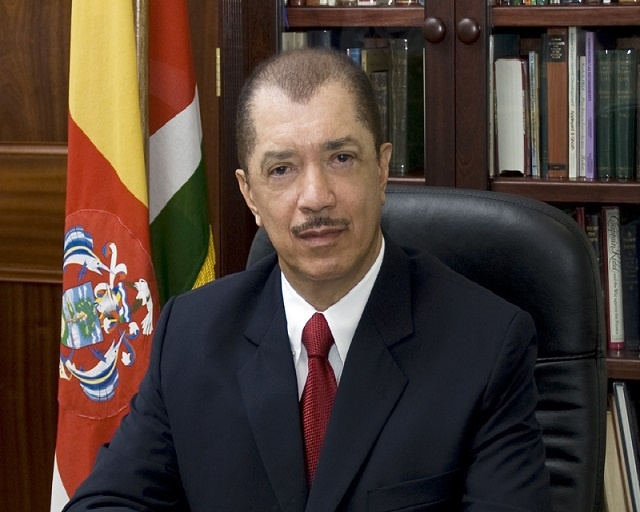 James Michel has indicated that he will testify before the Truth, Reconciliation and National Unity Commission. (State House)
Send to Kindle
(Seychelles News Agency) - A former President of Seychelles, James Michel, has indicated that he will testify before the Truth, Reconciliation and National Unity Commission, via video link on Tuesday this week, the chairperson of the Commission said. 
Gabrielle McIntyre told SNA through email that Michel's office had informed the Commission that arrangements were being made for the former president to appear before the commission via video link. Michel is presently in Abu Dhabi for personal reasons. 
"The commission was delighted that Mr. Michel has agreed to participate in the truth and reconciliation process and he should be encouraged and supported to do so," said McIntyre.
The Truth, Reconciliation and National Unity Commission, which is investigating violations of human rights and other abuses leading up to the 1977 coup d'etat in Seychelles, had invited Michel to testify last month.
McIntyre had previously confirmed that a first letter was sent on August 12 inviting Michel to come forward and tell his side on the events of the coup, specifically in the death of Davidson Chang Him, who was shot dead at the police headquarters in Victoria on June 5, 1977.
The Commission had said that Michel declined the invitation on the basis that he was not an eyewitness to the shooting of Davidson Chang Him.
Two subsequent letters were sent to Michel to give evidence about circumstances that led to the shooting and the coup d'etat in general. The Commission said both letters went unanswered.
However, Michel's lawyer, Basil Hoareau, denied ever receiving these two letters.
McIntyre maintained that the letters were delivered to Michel's headquarters at Espace Building in Victoria.
"The additional two letters were delivered by hand to the James Michel Foundation and signed for," she told SNA.
Michel's office confirmed that he travels between Seychelles and Abu Dhabi for personal reasons.
McIntyre told SNA that "Michel did not report to the Commission while in Seychelles."
The Truth, Reconciliation and National Unity Commission will hold its third sessions if hearings from November 4 for 10 days.
The commission will be filing complaints for six months, a process that started in August. To date over 100 cases have been lodged to the commissioners. 
The truth and reconciliation process will be carried out in Seychelles, a group of 115 islands in the western Indian Ocean, for three years.
General
» Be a reporter: Write and send your article
» Subscribe for news alert