Comoros to host 4th Indian Ocean Commission Summit this weekend, Seychelles president will attend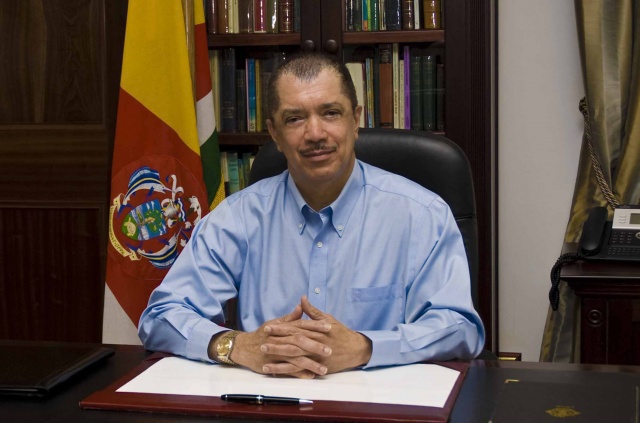 Seychelles President James Michel (Seychelles News Agency)
Send to Kindle
(Seychelles News Agency) - The Seychelles President, James Michel will be joining the leaders of other Indian Ocean Commission (IOC) member states for the 4th Summit of the regional body, taking place in the Comoros this weekend.
In a press statement issued this morning, State House said Michel will be accompanied by the Seychelles Minister for Home Affairs and Transport, Joel Morgan and the Minister for Foreign Affairs, Jean Paul Adam.
"The summit will address the key issues and priorities of the organization and define its future direction, as well as its vision and ambitions for the future. Priorities, such as air and sea connectivity, the issue of food safety, maritime security (fight against piracy and other cross-border criminal activities), and the strengthening of cooperation between small island states (International Conference on Small Island Developing States in Samoa) will top the agenda," reads the statement.
Apart from Seychelles the other member states of the IOC are Reunion (French overseas department in the Indian Ocean), the Comoros, Mauritius and Madagascar, the current president of the IOC.
The 4th IOC summit was originally scheduled for the end of July but was cancelled following the crash of an Air Algerie flight in Mali killing some 118 people onboard including 54 French nationals. This forced the French President Francois Hollande to cancel his trip to the Indian Ocean which would have included attending the summit.
Hollande left Paris this week for tour of three Indian Ocean countries, he arrived in Reunion on Thursday and is today heading to Mayotte before ending his trip in the Comoros for the IOC summit tomorrow.
Diplomacy
» Be a reporter: Write and send your article
» Subscribe for news alert