Seychelles drug enforcement agency uproots 876 cannabis plants in one week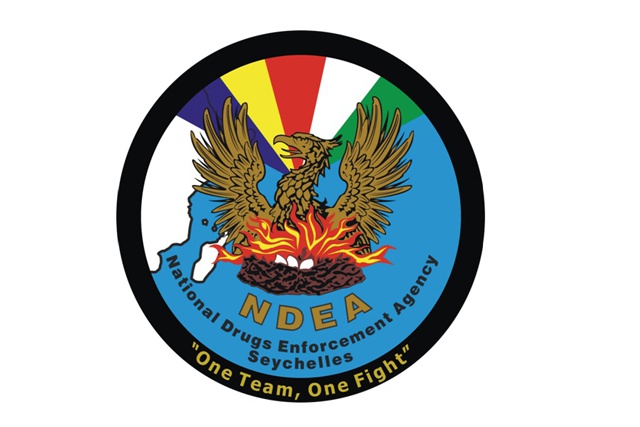 Crest of the NDEA (Seychelles News Agency)
Send to Kindle
(Seychelles News Agency) - The Seychelles National Drug Enforcement Agency (NDEA) has reported the seizure of a further 476 cannabis plants on Tuesday in a remote area at Bougainville in the Anse Royale district, in the Southern part of the Seychelles main island of Mahé where a similar seizure was done last Wednesday.
The new seizure has brought to 876 the total number of cannabis plants uprooted and seized by the agency in the same area in one week.
In a press statement issued this morning, the NDEA, said "the plantation, combined with the previous one discovered, has all the appearances of a commercial operation."
Some of the 476 cannabis plants uprooted at Bougainville on Tuesday. (NDEA) Photo License: CC-BY
The NDEA has also reported the arrest of a fifteen year old Seychellois student who is in Secondary 5, after he was found to be in possession of a certain quantity of cannabis herb.  
"In a follow up search close to his home, a further seizure of cannabis was also made. The student has been released into the custody of his guardian," reads the NDEA statement.
Following several other operations in the past week, the Seychelles anti-narcotics agency has said that 43 persons were arrested "for presumption of drug trafficking" adding that they were removed from the areas from "where they had been operating."
This is part of its ongoing efforts to eliminate drug dealings at a number of 'hot spots' around the country, concludes the NDEA.
General
» Be a reporter: Write and send your article
» Subscribe for news alert