Seychelles will not comment on US criticism of public order law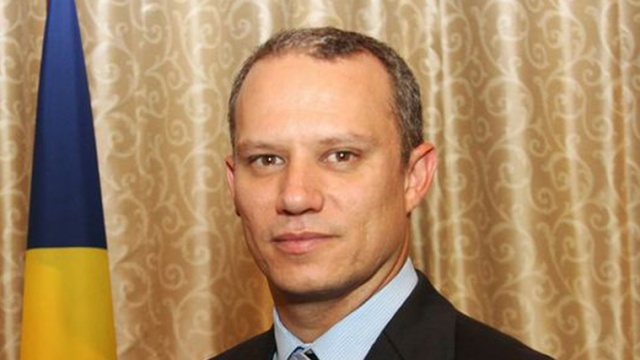 Minister Jean Paul Adam (Seychelles News Agency)
Send to Kindle
(Seychelles News Agency) - The Seychelles government will not comment on calls by the US government for changing the country's new Public Order Act until the Constitutional Court rules on the cases filed against it by the civil society and political parties, according to the Seychelles Minister for Foreign Affairs Jean Paul Adam.
Adam was answering a question from the Leader of Government Business, Marie-Antoinette Rose who asked the minister for the reaction of the Seychelles government on the US state department position on the POA and the human rights report on Seychelles last Thursday.
The principal deputy assistant secretary of the Bureau of African Affairs in the US Department of State Robert Jackson expressed concerns vis-à-vis the new law during a press interview with local journalists, saying the act is 'very restrictive,' and had elements which are 'anti-democratic.'
"The US has not submitted [to the Seychelles government] any particular element of the Act to be clarified but we are ready to answer any particular point of concern the US may have," said Adam.
"In our discussion with the US government we will show that we feel the POA will not have any impact on the civil society. But as the US official has said it is important to note is that the case is before the court and as a government we will not intervene on the debate until the Constitutional Court has given its ruling. It is important that we recognize the process, I have reinforced this point with the US (……..) and the Seychelles government will respect the court's decision."
Adam also commented on the fact that a foreign government had criticized a Seychelles law, stating; "Seychelles certainly does not necessarily feel that it is ideal to comment on the law of another country but each country is free (……..) and we have no objection."
"However, Seychelles will always defend its views and express its opinion as well as insist that the country's institutions are well respected," said Adam.
Jackson's criticism is the first time a foreign diplomat has publicly criticized a Seychelles government law or policy, in the last ten years, and has taken the diplomatic observers in Seychelles by surprise, however none have given a public reaction.
Two cases have been filed before the constitutional court against the POA. The first is by three petitioners being two opposition parties the Seychelles National Party and the Seychelles United Party together with civil society organization, Citizens Democracy Watch.
The case was heard for the first time on March 25 2014 and will go back to court on May 06.
The second case will be heard for the first time on May 06 and it is brought by Viral Dhanjee, a Seychellois citizen who came to be well known when he attempted to enter the 2011 presidential race, and was disqualified by the electoral commission for not meeting the set criteria.
Diplomacy
» Be a reporter: Write and send your article
» Subscribe for news alert