UAE and Seychelles agree on key development projects in housing, sports and health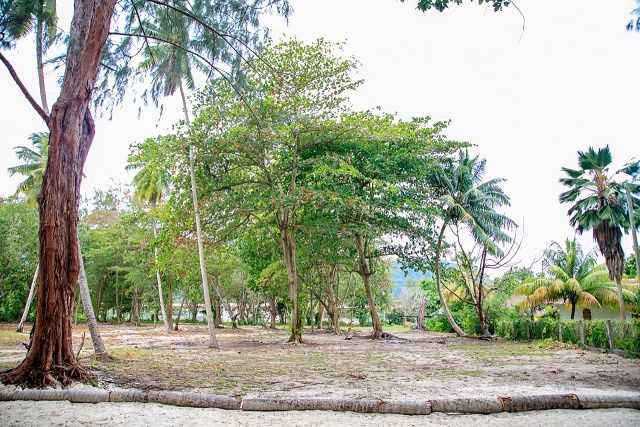 The site where the construction of La Digue hospital started in March 2022. (Salifa Karapetyan, Seychelles News Agency)
Send to Kindle
(Seychelles News Agency) - Key priority projects in housing, sports and health in Seychelles have been approved as part of efforts to consolidate diplomatic relations between the island nation and the United Arab Emirates, State House said on Wednesday.
The projects include the Barbarons Housing project Phase 2 and 3, comprising around 80 new housing units.
The housing project started in 2015 through a grant of $9 million from Abu Dhabi and the first phase covered housing at Takamaka and Barbarons.
Other projects are the refurbishment of the athletics tartan track at the Stad Linite stadium and the construction of a modern sports arena in the southern Mahe district of Anse Royale.
In the health sector, the project will be the acquisition of a modern magnetic resonance imaging (MRI) machine and the provision of financial assistance for two specialists to work with the Ministry of Health.
President Wavel Ramkalawan has expressed sincere appreciation to the UAE government for its willingness and commitment to further enhance the country-to-country partnership with Seychelles.
He said that Seychelles is extremely grateful for the immense opportunities and support extended to its people through the implementation of those projects.
"Seychelles remains open to explore more mechanisms to deepen collaboration with the UAE government through the sharing of expertise, experiences, capacity building, and training programs, as well as other joint ventures for the mutual benefit of both our nations," said Ramkalawan.
Other existing major projects sponsored by the UAE government include the construction of the La Digue St. Mary's Hospital, a renewable energy project, a drugs rehabilitation centre, and a building for the Institute of Early Childhood Development (IECD).
The construction of La Digue hospital which started in March 2022 is being funded through a donation of around $4 million from the UAE government and an additional SCR 2 million ($139,000) from the La Digue Hospital Fund.
The UAE agreed to fund a drug rehabilitation centre in January 2020 at a total cost of $3.6 million. Plans for its construction at the former Mont Royale rehabilitation site in the central Mahe district of Mont Fleuri started in April 2021.
The IECD building is being funded through a grant of over $1 million from the UAE on an allocated parcel of land at the man-made island of Ile du Port next to Victoria, the capital. 
Diplomacy
» Be a reporter: Write and send your article
» Subscribe for news alert