Russian baby case: Father pleads guilty to wilful neglect, mother is cleared of all charges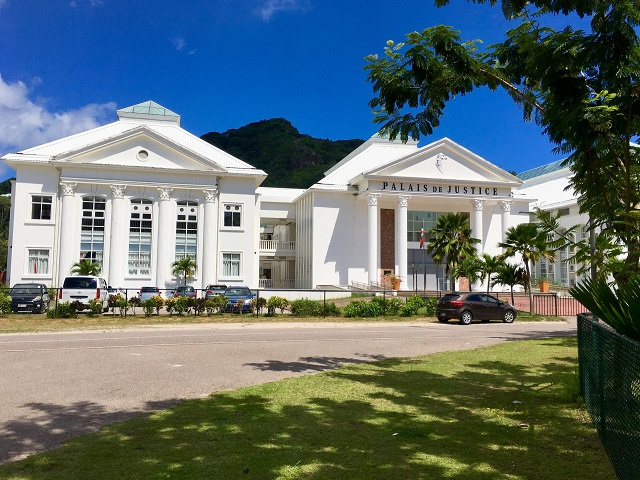 (Judiciary of Seychelles)
Send to Kindle
(Seychelles News Agency) - The father of a 17-month-old Russian baby, who died on Saturday, January 21, after being left alone in an air-conditioned car in a car park of a gym in the district of Anse Royale on Mahe, has pleaded guilty to wilful neglect.
The couple appeared in the Supreme Court of Seychelles on Friday.
Dmitri Jandurl, 39, pleaded not guilty to the first count of involuntary manslaughter and admitted to being guilty of wilful neglect.
His wife, Viktorya, 29, has been cleared of all charges and is free to leave the country with the couple's two other children.
The Russian couple was charged with involuntary manslaughter and cruelty against children under the Children's Act section 70(1B) on Monday, 6 February, after an autopsy was completed on their baby boy, Emelyan Jandurl.
The prosecution revealed that the report concluded that the baby died as a result of being left "unattended in a vehicle at high ambient temperature which caused among others severe cerebral oedema and hypothermia."
Cerebral oedema is the swelling of the brain and hypothermia is caused by prolonged exposure to very cold temperatures.
The initial reports from the police said that all doctor and medical team efforts to revive the child at the district's health centre were in vain, although the court learned that the child had been administered 1mg of adrenaline, which failed to revive him.
While arguing for her client, defence lawyer Alexia Amesbury pleaded with the court to grant a non-custodial sentence or fine as a punishment for Dmitri, whom she says is a father who also has two other children, aged six and four.
Amesbury also pleaded with the court to impose a compassionate sentence on the father.
The presiding judge, David Esparon, ordered that all conditions imposed on Viktorya initially be removed and this includes returning her passport and that of the children to her.
Meanwhile, Dmitri Jandurl is being remanded at the Takamaka Police station and he will reappear before the courts on February 14 at 2 p.m.
General
» Be a reporter: Write and send your article
» Subscribe for news alert