First phase of new detention centre in Seychelles expected end of October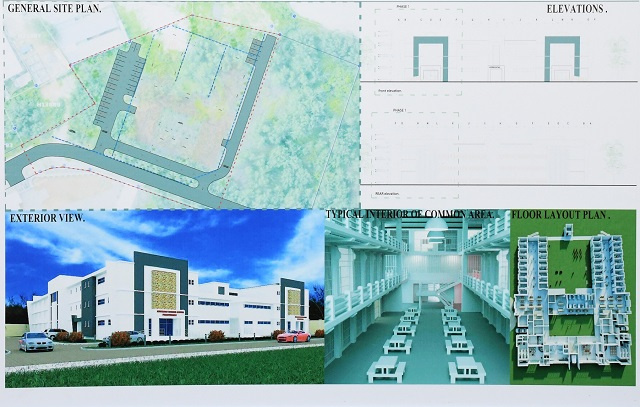 Located at Perseverance 1, the facility will be built in two phases. (Seychelles Nation)
Send to Kindle
(Seychelles News Agency) - Construction starts on a detention facility that will allow the Seychelles Prison Services to manage different categories of inmates remanded into custody, with the laying of the first stones on Monday.
Once fully completed, the facility will be held in separate units, male and female adults as well as male and female juvenile remandees awaiting their court verdict. 
Located at Perseverance 1, the facility will be built in two phases. The first phase is expected to end in September or October this year when preparations to welcome female and adolescent remandees will commence. The second phase is set to be commissioned by the end of 2024.
The commissioner of the Seychelles Prison Services, Raymond St. Ange, shared that the new facility will have high standards and follow the recommendations set out in the United Nations Office for Project Services (UNOPS) for the planning of prisons and detention facilities.
The laying of the first bricks was done by Vice President Afif and the Minister of Internal Affairs, Fonseka. (Seychelles Nation) Photo License: CC-BY
"This is a first for Seychelles, where under one roof we will manage three categories of remandees - juvenile, women, and men. It will be a facility that will cater to their humanitarian needs, safety, and security among others. The first phase will finish with 20 cells, and once both phases are completed there will be a total of 120 cells with the possibility to extend to 180," said St. Ange.
At the moment there are 109 remandees - 50 males at the Bois de Rose Detention Remand Facility, one juvenile in custody of the police, seven females and 51 males at the Montagne Posee prison separated sections from sentenced inmates.
"Current inflows of those being held on suspicion and awaiting their day in court suggests that as a community we must take further measures to not only deter but as well to push on other approaches that support the rule of law and by that safer communities. An area stressing the service is those who exhibit mental disorders or serious anti-social behavior. Our facilities need to be at the level and standard to manage them," said St. Agne.
He shared that among the services to be provided at the new facility will be counselling and psychologists.
The Seychelles Prison Services is currently working on a series of projects to improve its services. In May or June, staff will start their training at the Youth Offenders Facility on Praslin dedicated to boys and girls who have been sentenced by the court.
"A low-risk facility will be built at the Montagne Posee at the current prison facility itself. This will be used to manage inmates who have not committed a serious crime. They will be separated from inmates who are more of a risk," said St. Ange.
There is also a plan for a high-risk prison, expected to be located at Bon Espoir, Montagne Posee, that will enable the prison service to better manage higher-risk inmates and those who do not respect their sentence plan, continue to be non-compliant or continue to repeat and offend once released. 
General
» Be a reporter: Write and send your article
» Subscribe for news alert