Land registration for Praslin and La Digue in Seychelles to start in June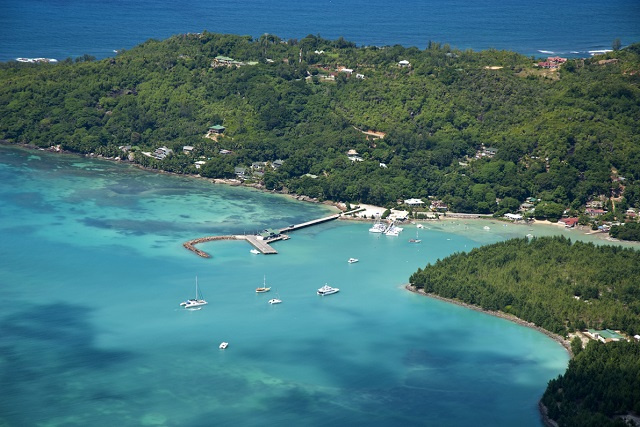 Praslin is one of the two islands in the land registration project. (Gerard Larose)
Send to Kindle
A land registration project on Seychelles' islands of Praslin and La Digue is expected to start in June, a top government official said on Wednesday.
The land registration project is a technical process involving the systematic identification, surveying and confirmation of boundaries, procedures of possession, ownership, and any other rights of land that are formally recorded.
The chairman of the committee for lands, Gerard Hoareau, told SNA that people with interests on Praslin and La Digue would benefit by completing the formality.
"This will help those with lands that are not yet registered when they plan to carry out other transactions on the property, or even help them when looking for a loan from banks – as this proves that the land is theirs and is viable as collateral," he said.
Once this is completed "it will provide landowners with evidence of title to facilitate transaction," added Hoareau.
Those with yet unregistered lands on Baie Ste Anne Praslin will be the first to benefit from the project.
"Praslin and La Digue will be further subdivided into six adjudication sections. Praslin will comprise sections one to four and La Digue will comprise sections five and six," he explained.
All concerned individuals will have to submit their claims by filling out a form and attaching all relevant land and supporting documents. These must include affidavits detailing the claim's basis and a copy of a repertoire or title deed.
For those either in Seychelles or overseas with valid claims, they may reach the authorities at lrp@mlh.gov.sc or contact the team on telephone numbers +2484232132 or +2484303204.
A repertoire is a documented history of a parcel of land such as who are those with an interest on it such as heirs, whether it has been mortgaged among others – all kept at the Land Registration Office.
Meanwhile, another added benefit of the project on Praslin and La Digue is that while 84 percent of the land there has been surveyed, only 46 percent has been transferred on the new lands register. The project will allow for the completion of the process.
While it has taken some time for the exercise to be carried out on Praslin and La Digue, a similar exercise was carried out on Mahe in the early 1980s and took nearly a decade to complete.
The project is governed under three main laws - the Adjudication of Titles decree, the Land Registration Act and the Land Survey Act.
The Land Registration Project is expected to last for about five years and will be paid for by the government and may be extended should there be a need to do so.
Hoareau told SNA that a land and registration project office has been opened on Praslin "to bring us closer to the community where the project is being undertaken."
An adjudication officer, Odour Makonaire, has been appointed for the implementation of the project, working alongside 11 specialist officers.
General
» Be a reporter: Write and send your article
» Subscribe for news alert