Women in transport and logistics in Seychelles encouraged to expand careers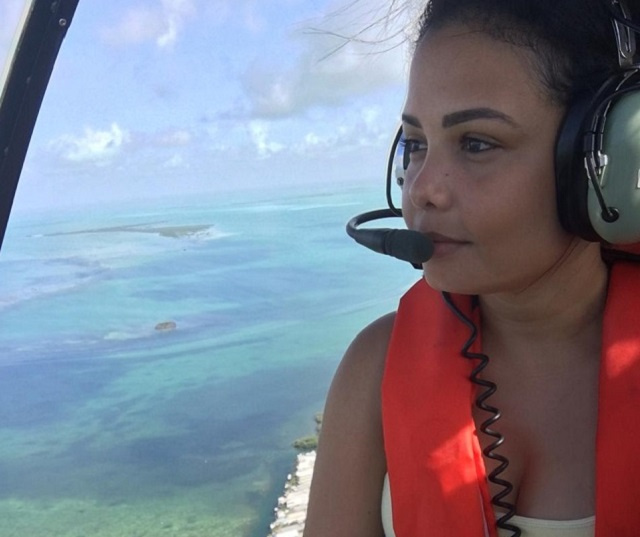 Gendron is working for Zil Air, a provider of helicopter and fixed wing aerial limo services in Seychelles. (Vanessa Gendron)
Send to Kindle
Women in Logistics and Transport (WiLAT) Seychelles is consolidating its presence in the island nation and has announced a change in the platform's chairpersonship locally in a half-day seminar on Thursday.
WiLAT Seychelles is part of WiLAT, an international platform that brings together over 3,200 members in 38 countries. Launched in June 2003, WiLAT promotes the logistics and transport industry to female members as well as encourages and supports their career development.
The platform also seeks to provide more women with training and international professional networking opportunities in the logistics and transport field.
The new chairperson of the Seychelles WiLAT Chapter, Estelle Alexis, was announced during the seminar. She shared with the press that it was important to consolidate the Chapter during the event.
"WiLAT Seychelles was launched in 2021 when the COVID-19 pandemic was in full swing. As the launch took place virtually, it didn't have the impact that we wanted. Today, we recognise this and as such we want to consolidate the presence of WiLAT in Seychelles as well as in the Indian Ocean," explained Alexis.
She added that the seminar saw the participation of women in the field "as we want them to spread the word about WiLAT, making its existence known."
Participants got the chance to learn more about the organisation, learn about its purpose and join as a member in the future. Attendees heard presentations on the spread of WiLAT globally, how the platform is engaging and empowering women in the Indian Ocean region as well as how the platform is developing effective leadership skills for women in the sector.
Some of the key speakers were WiLAT's global chairperson, Gayani De Alwis, the global vice chairperson of the Indian Ocean Islands at CMILT, Nazeema Seelarbokus, and the area director at Ace Speakers Toastmakers Club, Amita Dahoo.
Any women in the field of logistics and transports, be it female employees or members of the Seychelles Port Authority, Land Marine, Seaward, Seychelles Civil Aviation Authority (SCAA), Air Seychelles, Seychelles Public Transport Corporation (SPTC), the Seychelles Taxi Association, driving instructors, among others, can join WiLAT.
"Joining WiLAT allows members to get exposed to many opportunities to undertake capacity building, and boost one's CV as being a WiLAT member also means being a member of the Chartered Institute of Logistics and Transport, which is an established organisation that exists for many years, through which a person is exposed to many people, opportunities, forums, and training," said the chairperson.
Talking about her plans for the local Chapter, Alexis shared that after the seminar, she plans to meet with women who want to become WiLAT members so that the first meeting can be organised. 
"By doing this, we will be able to discuss ideas of activities that we can carry out, what we need to focus on when it comes to women in the domain of logistics and transports," she said.
General
» Be a reporter: Write and send your article
» Subscribe for news alert