Know your status, says Seychelles Vice-President on World AIDS Day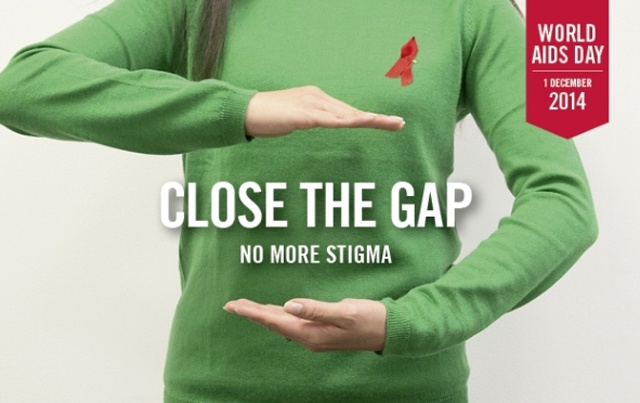 An image from this year's global HIV and AIDS campaign; 'Close the Gap: Test and Treat for HIV'. The United Nations' programme on HIV/AIDS says ending the AIDS epidemic by 2030 is possible, but only by 'closing the gap' between people who have access to HIV prevention, treatment, care and support services and people who are being left behind. (UNAIDS)
Send to Kindle
(Seychelles News Agency) - With 76 new cases of HIV registered over the past eleven months, the Seychelles Ministry of Health is gearing up its efforts to limit the spread of the chronic virus by encouraging every sexually active citizen in the country to do an HIV test and know their status.
The first to participate in the campaign was the Vice President of Seychelles, Danny Faure, the Minister of Health, Mitcy Larue, the Head of the Inter-Faith Organization and head of the Catholic diocese of Seychelles, Bishop Denis Wiehe.
"If we can find every infected person in our society, treat them and treat them well, there will be no transmission of the [HIV] virus, from the infected to the non-infected," stated the Vice President at a ceremony to launch the National Test and Treat Campaign for HIV and AIDS campaign held in the island nation's capital city of Victoria yesterday afternoon.
According to the Vice-President, a study conducted by the Indian Ocean Island's health ministry in 2012 showed that only 72% of the population between 15 and 64 years has been tested for HIV.
This is in line with this year's global HIV and AIDS campaign; "Close the Gap: Test and Treat for HIV".
Speaking at the ceremony in Victoria, the Minister for Health, Mitcy Larue, said the "time is more than right to redouble our efforts, to fast-track our action and close the gap between people who have access to HIV prevention , treatment, care and support services and people who are being left behind".
The Vice-President of Seychelles, Danny Faure, gets tested for HIV at the launch of the national AIDS Day campaign. (Seychelles Nation) Photo license: CC BY-NC
The Seychelles case
Seychelles joined many countries around the world to commemorate World Aids Day on December 1 every year.
The HIV virus was first identified in 1981 and is believed to have originated from the Democratic Republic of Congo in Africa. Now a global pandemic, 35 million people worldwide live with HIV – 19 million of whom do not even know they have the virus.
The island nation of Seychelles, with its population of just 90,000, has since reported 608 cases of the disease in total, with an alarming 76 new cases recorded so far this year alone.
Speaking to daily newspaper, 'Today in Seychelles', the chief executive officer of the National Aids Council of Seychelles, Dr Anne Gabriel, stated that the virus is believed to be more prevalent among intravenous drug users, which represents 20 percent of new cases, while sex workers and men who have sex with men also remain at high risk.
This does not mean, however, that the whole population is not in danger of becoming victims of the epidemic, and the government is urging its citizens to practice safe sex and get tested to become aware of their status.
During a recent visit to the country, a United Nation official highlighted the need for more community testing, giving particular attention to young women who are at high risk of sexually transmitted diseases, men having sex with men, sex workers, prisoners and migrant workers.
The practice of multiple uses of syringes between drug users is also a concern due to an increasing prevalence of Hepatitis C in recent years.
An HIV Rapid Test being administered. HIV tests are quick, virtually painless and the results are strictly confidential. (Wikimedia) Photo License: (CC BY-SA 3.0)
An end to HIV AIDS pandemic by 2030
The Joint United Nations' programme on HIV/AIDS stated in a press release that "ending the AIDS epidemic by 2030 is possible, but only by closing the gap between people who have access to HIV prevention, treatment, care and support services and people who are being left behind."
At a recent event on the sidelines of the 69th United Nations General Assembly in New York, world leaders agreed that ending the AIDS epidemic as a public threat by 2030 was possible and that it must be a central agenda of the post 2015 goals.
The virus is transmitted through various ways including transfusion of contaminated blood, unprotected sexual intercourse or sharing of contaminated needles destroys and weakens the immune systems of infected individuals which make them vulnerable to different infections and diseases.
At a more advanced stage, a full-blown HIV infection is called acquired immunodeficiency syndrome (AIDS), although this can take between one and ten years to develop.
However, with the help of anti-retroviral drugs and a change of lifestyle, many people can continue to live productive and healthy lives for decades, and the disease is no longer regarded as a death sentence but a manageable chronic disease.
In a recent report, the World Health Organisation stated that the African continent remains the most affected by the pandemic with 24.7 million people infected with HIV in 2013 which represents 70% of the global total of new infections.
Health
» Be a reporter: Write and send your article
» Subscribe for news alert