Absa Bank Seychelles launches "Buy Now, Pay Later" in shops for credit card holders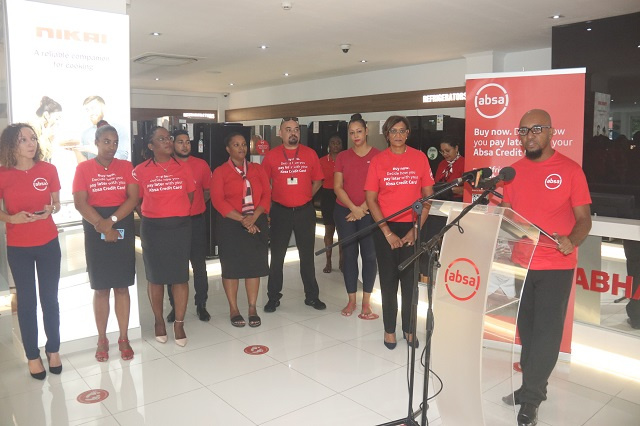 Absa has confirmed that the product will be available in any shops in Seychelles. (Seychelles Nation) 
Send to Kindle
Clients of Absa Bank Seychelles now have the option of buying goods at any shop in Seychelles and paying later with the introduction of the bank's new product on Thursday.
The new product is called 'Buy Now, Pay Later' (BNPL) and was launched in a ceremony held at one of Seychelles' top household shops, Abhaye Megastore, in Victoria.
Absa has confirmed that the product will be available in any shops in Seychelles.  
The product is only available to credit card holders, who will simply have to purchase their items using their cards before going onto their Internet banking platform and selecting their preferred re-payment of option. The payments can be up to three, six, nine and 12 months.
"We at Absa believe that this will enhance the financial ability of our clients, and so we want to encourage all our clients to register for a credit card," said during the launch event," said Absa bank retail manager, Fabiola Horner.   
For people using the Buy Now, Pay Later product, they will have a maximum purchase of SCR50,000, with repayment at a lower interest rate than regular credit card purchases.
Absa, which was then Barclays Bank Seychelles, launched its credit card for Seychelles Bank in 2014.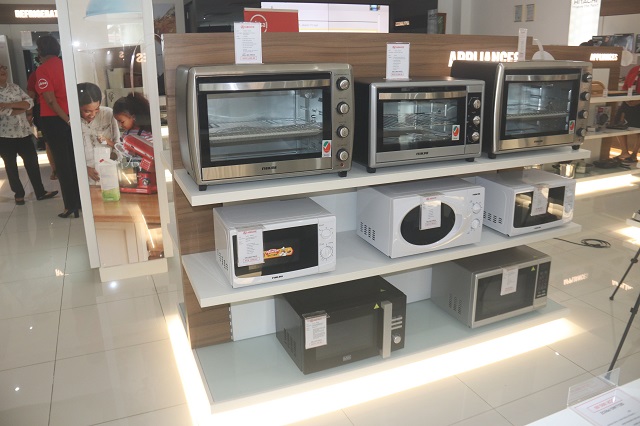 'Buy Now, Pay Later' (BNPL) was launched in a ceremony at Abhaye Megastore in Victoria. (Seychelles Nation) Photo License: CC-BY 
Horner, who was then the acting retail banking manager, said that it was to provide customers with easier, safer and more convenient payment options, allowing them to spend now and pay later while giving them added flexibility to manage their budgets better.
"We look forward to the success of BNPL and the positive impact that it will have on the customers," she added, during the launching ceremony, on Thursday.
Meanwhile, one of the representatives of the Abhaye Megastore, said they are thrilled to partner with Absa as "it enables us to provide our clients with an affordable option to pay for their products."
People wishing to purchase any item using Absa's BNPL can do so immediately as the product is already up and running, with clients also being urged to respect their payment plans.
Absa Bank Seychelles which took over Barclays Bank in 2020 is part of Absa Group Limited, an African financial services group that aims to be the pride of the continent. It is one of Africa's largest diversified financial services groups with a presence in 12 countries across the continent with around 42,000 employees.
Finance
» Be a reporter: Write and send your article
» Subscribe for news alert