Eastern African police chiefs discuss piracy investigations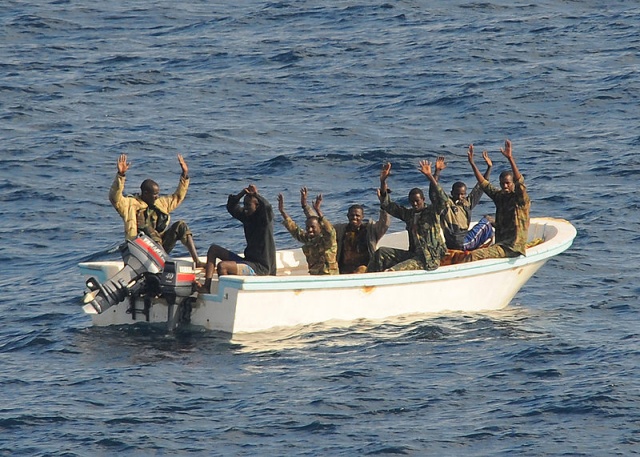 File photo: Somali pirates surrender at sea when a US Navy ship approaches them, February 11, 2009 ( Jason R. Zalasky, US Navy)
Send to Kindle
(Seychelles News Agency) - Police chiefs from eastern Africa met on Monday in the Seychelles islands' capital Victoria to share experiences on fighting crime, especially terrorism.
The Eastern Africa Police Chiefs Cooperation Organisation (EAPCCO) delegates said that many of their countries have been hit by piracy in one way or another, and focused discussions on how to tackle maritime piracy, crime scene management and officers' training needs.
Current EAPCCO chairman who is also the Seychelles police commissioner Ernest Quatre said that sea-based crimes such as piracy have 'terrible impacts on the lives of innocent civilians and communities at large'.
"We are faced with the challenges to develop counter-terrorism strategies. It is true that counter-terrorist strategies focus on military, police or other internal security approaches.But equally, and as we are doing today, building upon external relations and building networks, we also look to our shared experiences and friendships to be part of an overall strategy that will address concerns or threats before they become terror onto our people," Quatre said.
Interpol and the Seychelles government supported the forum meeting together with funding from the USA, Canada, Norway and Australia. 
The delegates came from Seychelles, Ethiopia, Eritrea, Burundi, Kenya, Tanzania, South Sudan and Uganda.
Diplomacy
» Be a reporter: Write and send your article
» Subscribe for news alert