Seychelles president congratulates incoming Sri Lankan head of state Maithripala Sirisena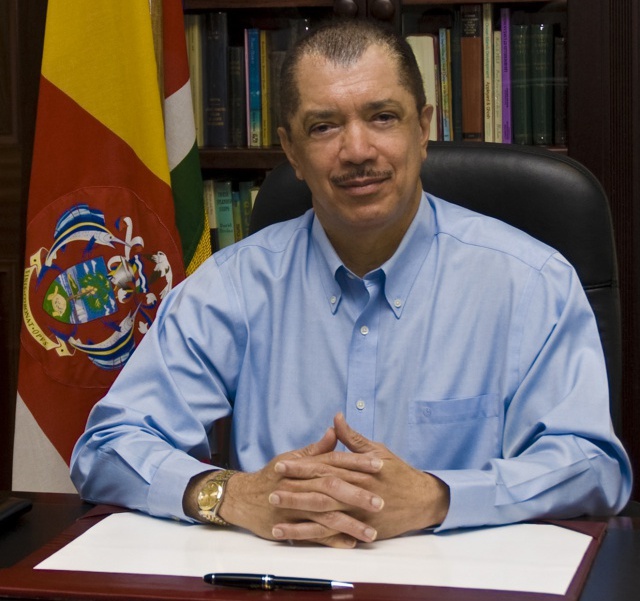 The president of the Seychelles, James Michel, has sent a congratulatory message to the new Sri Lankan head of state, Maithripala Sirisena, who won a narrow victory in the country's presidential elections. (Seychelles News Agency)
Send to Kindle
(Seychelles News Agency) - The president of Seychelles, James Michel, has sent a message of congratulations to the soon-to-be-elected Sri Lankan head of state, Maithripala Sirisena.
Outgoing president Mahinda Rajapaksa, a staunch regional ally of President Michel, was defeated by a narrow margin in the country's presidential elections.
Maithripala Sirisena was previously one of Sri Lankan President Mahinda Rajapaksa's closest allies until his surprise defection along with a group of other ruling Sri Lanka Freedom Party figures in Thursday's election.
Calling Sirisena's succession to power a testament to the confidence that the Sri Lankan people had placed in the opposition leader's vision, President Michel wished him success in his mandate to take the South Asian country forward, according to a statement released by the Ministry of Foreign Affairs.
"We look forward to continuing the close ties of friendship and cooperation we have with your country as we further strengthen our multifaceted partnership to match the ambition and potential of our two countries, worthy of the strategic nature of relations as two nations sharing the same oceanic space," stated President Michel.
Despite the change in the country's leadership, the Seychelles President expressed confidence that Seychelles would continue to work together with Sri Lanka to explore sustainable growth opportunities that would benefit both Indian Ocean island nations.
President Michel also commended Rajapaksa on his two terms in office and expressed his appreciation for role the Sri Lankan head of state had played in developing bilateral relations between the two countries, describing Rajapaksa as a "true friend of Seychelles".
"Our two countries boast a partnership that lives up to the expectations of our two peoples and which is a poignant example of what two island nations can accomplish together," said President Michel.
Sirisena is expected to be officially sworn in as the country's new leader later today.
Diplomacy
» Be a reporter: Write and send your article
» Subscribe for news alert