Seychelles parliament speaker meets with Rwandan President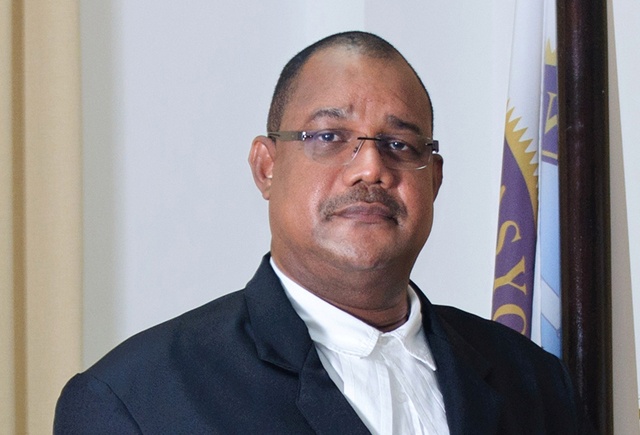 The Honourable Dr Patrick Herminie (Seychelles National Assembly)
Send to Kindle
(Seychelles News Agency) - The speaker of the Seychelles National Assembly Dr Patrick Herminie and President Paul Kagame of Rwanda have held talks in Kigali, during which they discussed possible expansion of economic cooperation, according to a press statement from the Rwandan president's office.
Dr Herminie, who is leading a four-strong delegation from his Indian Ocean archipelago nation during a 5-day visit to the central African republic, said Rwanda and Seychelles have a lot to do together in order to grow their economies:
"Seychelles has made significant advancement mainly in terms of tourism and I believe Rwanda, whose national carrier now goes to different places of the continent, can take advantage of this," he said.
"Seychelles is a tourist destination and there are many tourists coming to Rwanda so we may look at what we can do together to promote the two destinations."
"Rwandair could not only promote Rwanda tourism in Seychelles but can also ferry merchandise to Seychelles from Rwanda especially agriculture products and bring what's needed from Seychelles to Rwanda," said Herminie.
"The purpose of my visit is to foster the existing bilateral cooperation between Rwanda and Seychelles and learning from Rwanda especially since the country has the highest number of women parliamentarians around the world," he told the media in Kigali.
"The way Rwanda came to achieve that and how it integrated the population after the genocide against the Tutsi makes it a model state in Africa," Herminie said.
Present at the talks was the president of the Rwanda senate, Ntawukiliryayo Damascene, who said talks focused on ways of strengthening cooperation between the two countries.
He noted there are other areas in addition to agriculture and tourism that the two countries can benefit from.
"We could as well explore trade opportunities between the two countries and look at the possibility of RwandAir flying to Seychelles to ease those operations," he said.
Herminie's entourage visited Ngoma District where they toured pineapple plantations.
Over 56% of the parliament of Rwanda is made of women and according to the Inter-Parliamentary Union that makes it "by the far the most female-friendly national legislature on the planet".
Of the 32 members of the Seychelles National Assembly, 14 (44%) are women.
Diplomacy
» Be a reporter: Write and send your article
» Subscribe for news alert