Marie Antoinette Rose 'unaware' of Seychelles Revenue Commission's court case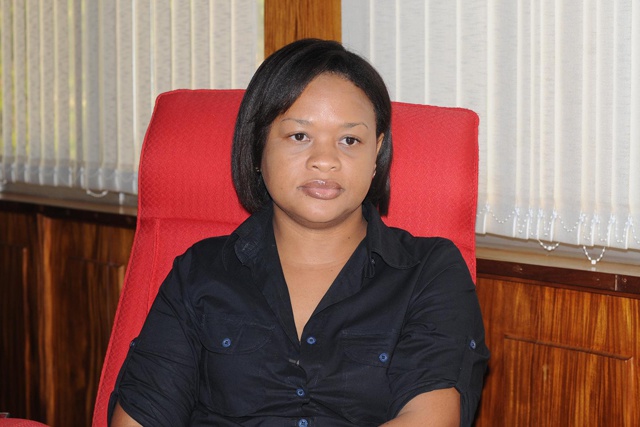 the Leader of Government Business in the National Assembly of Seychelles, Marie Antoinette Rose (Joena Bonnelame Seychelles News Agency)
Send to Kindle
(Seychelles News Agency) - Local newspapers in Seychelles reported last week that the Leader of Government Business in the National Assembly of Seychelles, Marie Antoinette Rose, was summoned to court by the Seychelles Revenue Commission (SRC).
Rose, who is one of the most senior figures in the parliament of Seychelles, reportedly failed to appear before the Magistrate's Court on Monday 12 January.
As a result, the case was postponed by the court to 9 February.
Rose yesterday reacted to this information through her lawyer Basil Hoareau, who sent a letter to local newspaper "Today in Seychelles".
According to the lawyer's letter, of which SNA has seen a copy, Hoareau claims his client was not aware of any legal proceedings against her, stating that she was never served with any summons to appear in court.
The letter went on to state that Rose had never tried or intended to evade her legal obligations to the SRC as a taxpayer.
When contacted for comment by SNA, she said, "The question to ask is, why would anyone in my position allow myself to be dragged to court?"
Rose however declined to elaborate on any details concerning the case.
Similarly, the revenue commission has for the moment also refused to comment on or clarify their case against Rose, because it says as a private taxpayer, no details may be disclosed to the public.
The SRC did however tell SNA what procedures are normally followed in the case of disputes between the commission and an individual.
"If a taxpayer disagrees with the SRC, we will begin a series of negotiations… the last resort remains the courts," Commissioner of Income Commission, Georgette Pillay, told SNA.
"During any prosecution, the SRC is always open to negotiations with the taxpayer to avoid a long and costly trial, because our goal is to recover the money that is due to the government," said Pillay.
General
» Be a reporter: Write and send your article
» Subscribe for news alert