A love for technology and dance: Miss Seychelles contestant Genevieve Rene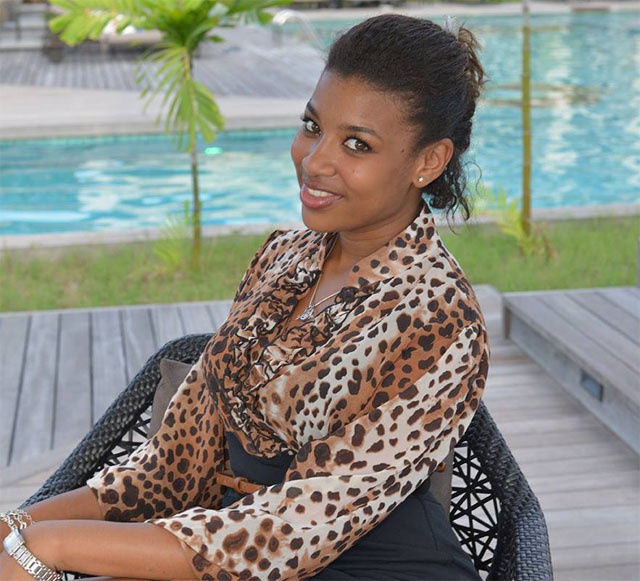 Miss Seychelles... Another World contestant number 13, Genevieve Rene (Miss Seychelles - National Pageant/facebook)
Send to Kindle
(Seychelles News Agency) - 20-year-old Genevieve Rene completed her education at the University of Seychelles where she studied for a diploma in computing and IT. She also took a Cisco CCNA course, explaining that she loves to learn new things.
"Throughout my secondary education I was confused as to what I wanted to do in life, but I knew that I wanted to keep learning new things everyday and technology changes so quickly that it allows you to do just that," she told SNA in an interview.
Genevieve has a love for technology and says she spent many hours of her childhood disassembling old computers just to understand more about them.
Upon completion of her studies, the young lady started working at the Seychelles News Agency as the web content administrator. She says she enjoys her job of maintaining the website and the fast pace of the journalism industry.
"I started a mentorship as a journalist but I realised that I wouldn't be as passionate about my job as when I work in IT," she added.
In ten years, Genevieve sees herself either still in the IT field or owning a small business. She envisions that by then, she will have her own house and family.
Genevieve's mother is from La Digue, the third most populated island of the Seychelles archipelago.
"Since my childhood La Digue has been that special place I travelled to during the holidays. I love Mahe, [the main island of Seychelles] but I think I feel more at home on La Digue because of my family and our strong bonds," she shared.
Genevieve says her parents have 'big hearts', providing unconditional love and support to her and her siblings, and she intends to follow this example as a parent when she is older.
Measuring 1.66 metres in height, Genevieve says she loves to dance and has performed for many events as part of a group called the 'Emergency Crew' and also for the JJ Spirit foundation.
As for her favourite celebrity role model, she told us American dancer and R&B singer Beyonce inspires her to be a better dancer and she aspires to one day represent her country on an international stage.
Although an avid lover of modern dance, Genevieve is eager to preserve the traditional dances of the Seychelles people.
Through her 'Beauty With a Purpose' community upliftment project, Genevieve wants to organise traditional dance classes at the Seychelles School of Dance, situated in the Seychelles capital of Victoria, however with only two studios and hence a lack of vacant space at the facility, her project has not been as successful as she would have wanted.
Due to these challenges, Genevieve wants to organise events promoting traditional dances such as the sega and moutya which will in turn help to raise funds for the renovation of the School of Dance in order to provide a larger and more professional studio for traditional dance students as well as better equipment.
According to Genevieve, performing arts not only teaches cooperation but it is also a means to encourage healthier lifestyles amongst the youths.
"It's noticeable that many young people don't know our traditional dances. It is part of our heritage, tourists come to Seychelles for not only the beautiful beaches, but also to know our culture," she explained.
Genevieve herself has performed in hotels, live shows, and even travelled to Germany with the JJ Spirit Foundation to take part in the Dusseldorf Carnival.
Describing herself as very active, Genevieve says she loves the ocean and she spends most of her spare time swimming, snorkelling and even hunting for octopuses with her boyfriend. If she is not at the beach Genevieve says she enjoys listening to the soulful music of her favourite local artist Patrick Victor which she grew up with.
A weakness of Genevieve's is that she believes she is an over thinker.
"Sometimes I worry about the little details and go over all the things which could go wrong. It often turns out that I end up ruining my mood by doing that instead of just going with the flow and relaxing."
It was only when two of her friends joined the Miss Seychelles beauty pageant that Genevieve decided to participate in the annual event.
"This year, the competition is so tight that anyone could win and no one has a clear idea of who they think will take the title home. It is safe to say that we all have special qualities which are rare and different from each other," she said when asked about her expectations for the pageant on Saturday.
Nonetheless Genevieve remains confident for the pageant night, stating that she is not afraid of the competition.
"We are all here for a reason and I will be ready to accept my fate, win or lose because we are already winners when we got the support and courage to take part in the beauty pageant."
As the participants make the final preparation for the Miss Seychelles...Another World, Genevieve says she is ready and confident of the outcome.
"Not everything is easy in life, when you think you've reached your limits reach a little higher.  Be patient and never stop praying." 
People
» Be a reporter: Write and send your article
» Subscribe for news alert