Bollywood shoot location: Seychelles islands to feature in upcoming John Abraham movie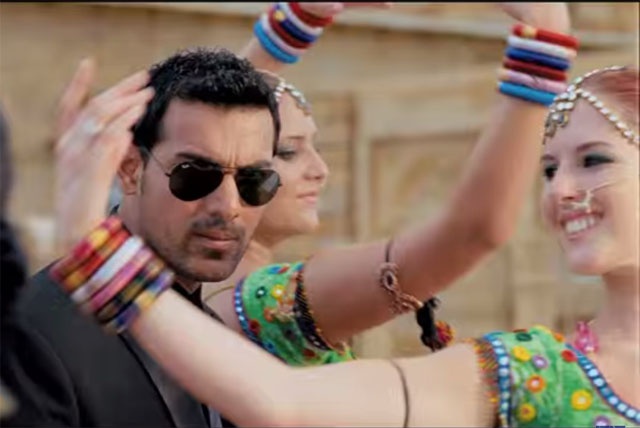 Screenshot taken from youtube 'Force' Theatrical Trailer (2011) with John Abraham. Abraham will feature in an upcoming movie with some scenes shot on location in Seychelles alongside other Bollywood Star Shruti Hasaan.
Send to Kindle
(Seychelles News Agency) - Some of the most scenic locations of the Indian Ocean archipelago of the Seychelles, famed for its powder-white beaches and clear tranquil waters of turquoise and blue, will be the setting of an upcoming Bollywood action thriller.
The movie titled 'Rocky Handsome' directed by Indian filmmaker Nishikant Kamat is set to be released in October this year.
Featuring Bollywood stars, 42-year-old actor, model and producer John Abraham and 29-year-old actor, singer, writer and composer, Shruti Haasan in the lead roles, the film is described as "a loose adaptation of the 2010 Korean film The Man from Nowhere".
It tells the story of a man who sets out to take vengeance against drug mafia after they take away an eight-year-old girl with whom he shares a special bond.
Abraham and Haasan who play husband and wife in the new movie together with the production crew arrived in Seychelles on Wednesday June 3, aboard an Air Seychelles flight from Mumbai to start shooting.
Tweet posted by Shruti Hasaan the day before her departure to the Seychelles. (Twitter) Photo License: CC-BY
The film is co-produced by Abraham's own JA Entertainment and Azure Entertainment set up in 2012 focusing on entertainment in Hindi and other regional Indian languages.
Abraham was quoted by the Indian Press in March this year as saying that the new film promises great intensity and "never-seen-before action."
"My next film is 'Rocky Handsome', releasing on October 2. It is a step ahead of 'Force' [a 2011 Bollywood action thriller film about a dutiful cop who chases the capture of a dreaded gangster….You (audiences) can expect a lot of action, lot of body (show)... a lot of stunts and great intensity," said John.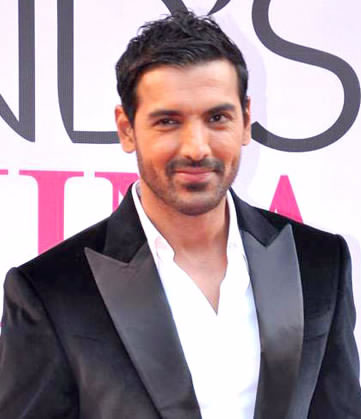 The lead actors of 'Rocky Handsome' Shruti Haasan pictured at South Indian International Movie Awards 2013 (Wikipedia) Photo License: (CC BY 3.0) and John Abraham pictured at Femina Miss India finale 2013. Photo License: (CC BY 3.0)
Both the Seychelles national airline and the Seychelles Tourism Board that are supporting the shooting of scenes on location in Seychelles for the Bollywood movie are optimistic that this will be a plus for the island nation's tourism industry.
In a press statement issued on Wednesday, Air Seychelles said the crew will also be shooting a three-minute song scene, featuring the lead actors on honeymoon in Seychelles.
"We are delighted to support the production of Rocky Handsome by flying the crew and filming equipment to Seychelles….The film will be released in more than 2,200 cinemas in India, enhancing our brand presence and supporting the strong growth of business and leisure traffic on our Mumbai service," said the Chief Executive of Air Seychelles, Manoj Papa in the statement.
Air Seychelles which re-introduced flights to Mumbai on December 3, last year started flying four times a week to the Indian city in April this year.
Shruti Haasan (centre) and John Abraham (far right), two of the biggest names in Bollywood, pictured with Rupert Hugh-Jones, Air Seychelles' Head of Corporate Communications (far left), Sabrina Agathine, Air Seychelles' Head of Marketing and Rose-Marie Hoareau, STB's Head of Marketing after arriving in Seychelles on Wednesday on the Mumbai flight. (Air Seychelles) Photo License: CC-BY
According to figures available on the National Bureau of statistics website a total of 2,471 Indian tourists have come to Seychelles from January to May 31 this year, a 124 percent increase when compared to the same period last year.
For STB's Chief Executive, Sherin Naiken the film once released will bring enormous exposure to the destination and enhance its reputation as an excellent filming location.
"…It will also support the strong marketing efforts of STB and Air Seychelles in the Indian market, which have resulted in record growth in the number of tourism arrivals from India in 2015," said Naiken.
The Seychelles islands have rarely been the setting of a big-budget film, apart from a few like Jonathan Frakes' 'Thunderbirds,' (2004) and Roman Polanski's 'Pirates' (1986).   
Arts & Culture
» Be a reporter: Write and send your article
» Subscribe for news alert