Leader of one of Seychelles' opposition parties resigns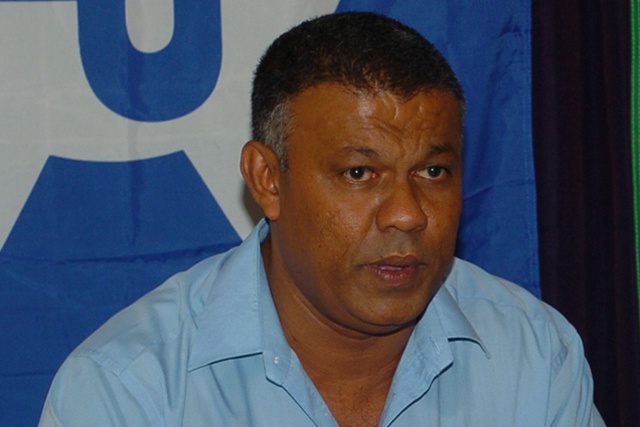 Ralph Volcere (Seychelles Nation)
Send to Kindle
(Seychelles News Agency) - Veteran Seychellois opposition politician, Ralph Volcere, has resigned as the interim leader of one of Seychelles political parties Seselwa United Party (SUP) and as editor of the party's mouthpiece 'Le Nouvo Seychelles Weekly' citing personal reasons.
In a press statement issued this morning Volcere said he tendered his resignation to the party's steering committee on Monday April 21.
The steering committee of SUP has appointed Robert Ernesta to take over the duties and responsibilities of Volcere as leader of SUP and editor of the weekly political paper.
Speaking to SNA in a phone interview Volcere, who has been involved in politics for the past 30 years, said he has given a lot but feels that the time has come for him to change his stance and stand for values he believes in.
"My policy as a human being is not necessarily a policy a political party would endorse and I feel more and more that my personal values do not qualify me to be a politician because a politician has to protect some and attack some, (…) but I believe that everyone who does something wrong should be exposed especially in a national newspaper," he said.
Volcere stated that he will not leave SUP to join any other political party but that he is choosing to become a private and independent citizen and that he even intends to launch a new newspaper that will be totally independent and not affiliated with any political party or grouping.
"In the coming weeks I will completely remove myself from all political organizations in the country to have an independent voice so people can see me as credible when I start a new publication or a new radio or TV station."
Volcere returned to the Indian Ocean archipelago from exile in the UK in 1991 and has since been a member of several opposition movement in the country.
From the Seychelles national movement he joined the United Opposition before going back to UK in 1998.
He returned to the Seychelles in 2002 and joined the Democratic Party founded by Seychelles' first President James Mancham to later take leadership of DP in 2009.
In 2011 under the leadership of Volcere DP became the New Democratic Party and in 2013 NDP was replaced by today's Seselwa United Party.
General
» Be a reporter: Write and send your article
» Subscribe for news alert