World traveller who made his first $1 million with a travel blog celebrates 150th country stop in Seychelles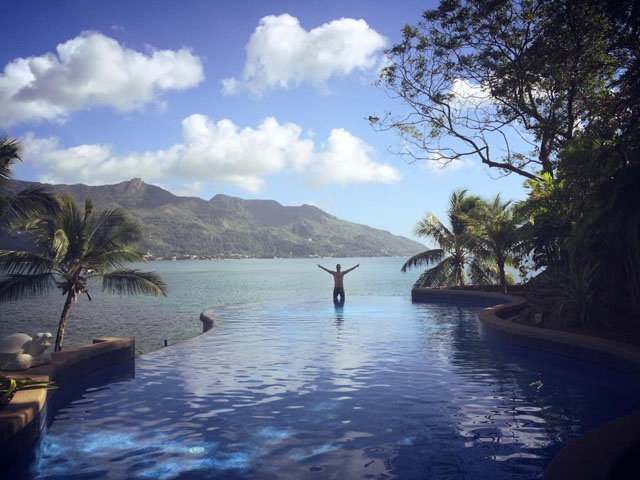 Johnny Ward enjoying the infinity pool at the Hilton Seychelles Northolme Resort & Spa on his last evening in Seychelles. (Onestep4ward/Facebook) 
Send to Kindle
(Seychelles News Agency) - Seychelles welcomes thousands of visitors each year who fly thousands of kilometres at times to the Indian Ocean archipelago of 115 islands which boast beautiful powder-white beaches and clear tranquil waters of turquoise and blue.
The Seychelles islands are also a popular holiday and honeymoon destination for the rich and famous.
Once in a while there are some unique individuals or groups whose path also lead to the islands and that was the case about two weeks ago when the island nation welcomed one visitor who is actually on a mission – to travel the world.
Seychelles has become the 150th country that 31-year-old Johnny Ward has visited since he embarked on his quest to visit 193 countries worldwide.
"I chose the Seychelles to celebrate my 150th country...I wanted pure luxury to celebrate," Ward told SNA in an interview conducted through his Facebook page.
The world traveller who spent his Seychelles holiday with his Thai girlfriend says he stayed at "the private villa in Residence on the Rocks, the Hilton Northolme and Meridien Fisherman's Cove."
"Relaxing, beautiful and serene - the perfect place to chill," that is how he described his stay in the Indian Ocean archipelago.
Interestingly, the 31-year-old who was born in Northern Ireland has other achievements to share, as he boasts to have made a fortune working from his laptop without having to put his dream of travelling the world on hold.
Photo 1: Ward in Antarctica and Photo 2: Ward with his mom in China. The travel blogger normally travels alone but sometimes make the trips accompanied by loved ones. Onestep4ward/Facebook) Photo License: All Rights Reserved 
According to a Daily Mail article published online earlier this week, he has been able to make $1 million in three years through his travel blog.
Ward who was born in Galway and grew up alongside a single-mother recounts how he studied for a degree in International Economics in England, before setting off on his first adventure, which saw him move to Thailand in 2006 to work as an English teacher.
It was while there that he learnt about blogging and eventually decided to set up his own travel blog OneStep4Ward.com in 2010, in spite of having little technology experience.
"Basically it's a digital/online marketing company. We give companies a voice on the internet - whether that's through them outsourcing their blogging, their social media or simple playing with the google search results to help them feature more highly," Ward explained to SNA.
"A lot of companies, especially smaller ones, simply don't have the manpower to do it themselves, and every company should have a blog and social media these days, so we fill that gap."
While he continues with his mobile blogging job, Ward is set on completing his world tour of 193 countries late next year.
Having been on almost three hundred flights so far, he told SNA that his mission in travelling the world is to show people that there is beauty in every corner of the earth while adding that he "does not make a penny from any of it."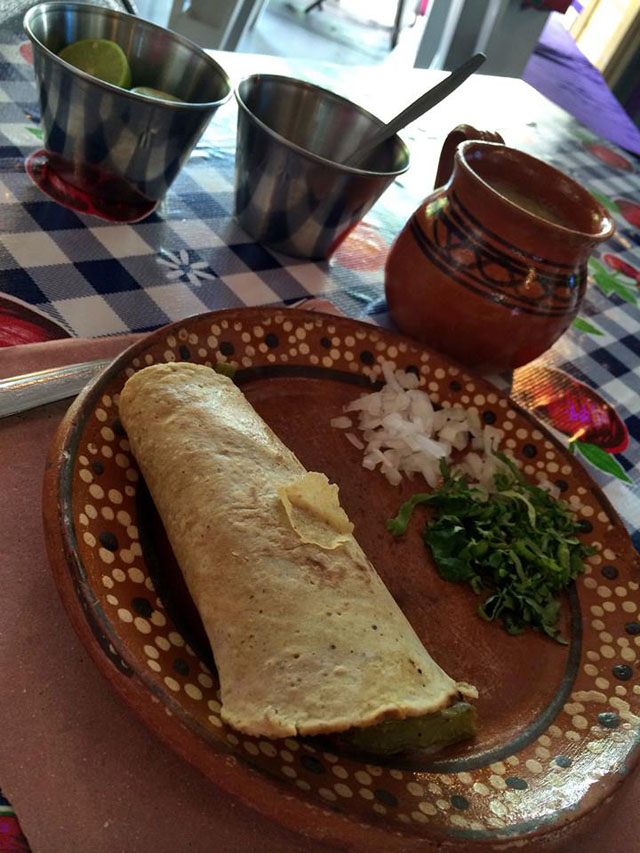 From the countries visited so far Ward says he has met the best people in Iran, eaten the best food in Mexico and feels that China has the best sights. (Onestep4ward/Facebook) Photo License: All Rights Reserved 
While he normally travels alone the young world traveller is sometimes joined on his trips by loved ones, including his mother and girlfriend.
From the countries visited so far Ward says he has met the best people in Iran, had the best food in Mexico and feels that China has the best sights.
Spending an average of just under two weeks in each country visited in the last eight years, Ward admits that moving from one place to another although an amazing experience is very tiring, but he is nevertheless determined to pursue his goal.
"I want to achieve something no one from my country has ever done, so I have to make sacrifices."
The young world wanderer who has now reached 154 countries and is currently pursuing his trips across the African continent, is not at all planning to stop flying anytime soon after attaining his 193 countries target, which he is hoping to achieve late 2016.
"It's in my blood. But I'll keep it to around four months a year I think." 
Tourism
» Be a reporter: Write and send your article
» Subscribe for news alert