A fairy-tale union: guests treated to lavish four-day bash as millionaire Seychelles Consul-General to New York weds Latvian model girlfriend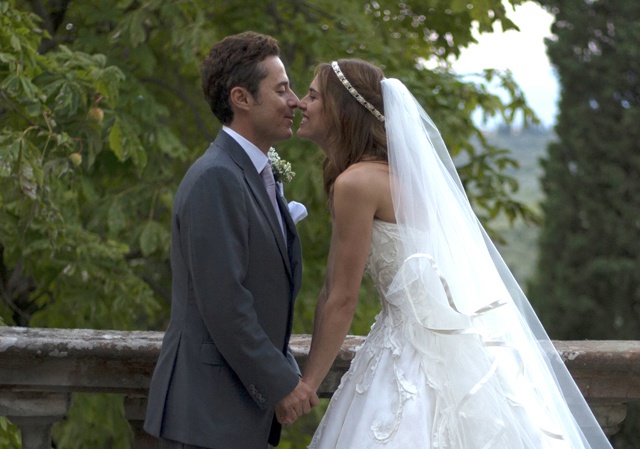 Justin Etzin married long-time Latvian girlfriend Lana Zakocela in a four day bash in Florence, Italy on Saturday August 22. (Justin Etzin & Lana Zakocela)
Send to Kindle
(Seychelles News Agency) - Tying the knot can be a stressful time for a couple as they decide whether it's going to be an intimate affair or the bash of a lifetime that would keep guests talking for a while.
For one millionaire with ties to Seychelles, a quiet affair was not going to be an option when marrying his long-time Latvian girlfriend.
It was all glitz and glamour as Justin Etzin married Lana Zakocela in front of almost 300 guests from all corners of the world gathered in Florence, Italy for the occasion, on Saturday August 22.
The bridal party. (Justin Etzin & Lana Zakocela) Photo License: CC-BY
The forest themed event was filled with live entertainment by renowned artists, a live circus performance culminating with a display of fireworks.
For the bride, getting married in the woods and surrounded by nature was in remembrance of her childhood days growing up in the forest in Latvia.
Lana's wedding dress by Mark Zunino depicted the forest theme. (Justin Etzin & Lana Zakocela) Photo License: CC-BY
"My dress was especially made by the very talented Mark Zunino who took the forest theme and created such a beautiful wedding gown. The wedding was a fairy tale dream and was just perfect," said Zakocela who models for the Lions Model agency in New York, in a statement to SNA.
According to an article published by Hollywoodlife.com guests were in fact treated to a four-day feast, which ended with the open-air wedding in the woods in Florence.
The decor (Justin Etzin & Lana Zakocela) Photo License: CC-BY
"Lana and I wanted to get married at home in Seychelles but having researched it, it was not logistically possible to organize a wedding on this scale in Seychelles…we ended up choosing Florence in Italy for the wedding as a centralized location and for our love of this part of Italy," said Etzin who is also Seychelles Consul-General and Tourism Ambassador in New York, in an emailed statement to SNA.
Being an event organiser himself the groom knew full well what his dream wedding entailed and had a special international events team at Altitude London put together a crew of around 200 spending nine months to plan the event sparing no attention to details.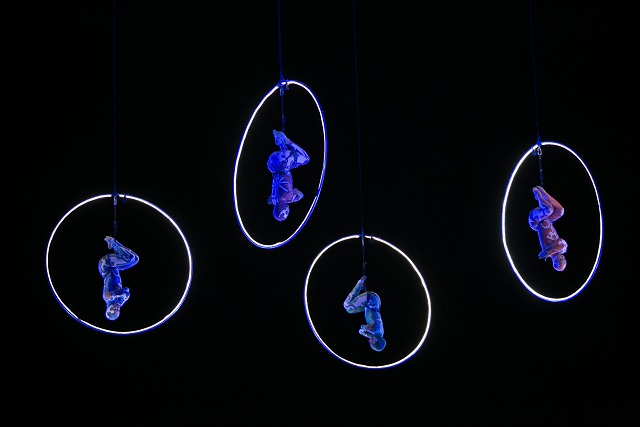 Guests were entertained by a variety of entertainment including live performance by artists and Cirque du Soleil, a light and music display all ending with a display of fireworks. (Justin Etzin & Lana Zakocela) Photo License: CC-BY
For the wedding day itself, the black-tie reception was followed by a feast prepared by the London-based Private Food Design together with Michelin Starred chef Vito Mollica who had been given a challenge to come up with a 'healthy' menu.
"I asked the team at Private food design to create an Italian menu using only locally sourced natural and organic ingredients in the dishes and with no use of sugar including any of the deserts… The food thesis was very important to Lana and I, as we strongly believe in healthy eating and this forms a main focus on our new business of Health and Wellness Retreats, with the first one in planning stages to open in Seychelles in the near future," said Etzin.
"The menu had an inspiration from Creole and Latvian food influenced as part of the Italian over all inspiration. Lana wanted guests to experience some dishes from her home country and I felt the same too."
Craig David sings for the wedding dance (Justin Etzin & Lana Zakocela) Photo License: CC-BY
The lavish dinner was followed by live circus performances by 'Cirque du Soleil', and English R&B singer Craig David who performed his song '7 days' for the couple before they joined guests to dance the night away to the tune of Columbian-American DJ Eric Morillo.
Seychelles founding President James Mancham and the Secretary of State for Foreign Affairs, Ambassador Barry Faure and their spouses were among guests, which included well-known figures including Hollywood actress Lindsay Lohan, photographer Ellen Von Unwerth, among others.
The lavish event nevertheless attracted some scandals after it was reported by a number of celebrity news magazines that Lohan who is Etzin's friend had engaged in some bizarre behaviour including running around naked saying she was drugged. Etzin however has been reported to have dismissed the alleged reports saying "none of these things are true."
According to another article in the Us Magazine, Lohan was attended to by medical officials who declared that the star was doing just fine.
"She could walk and talk...She wasn't slurring or anything. She was upset about the joke being made about her. She just wanted the attention," Us said quoting an insider.
Justin at the masqued ball together with his friend actress Lindsay Lohan (1st from right) - (Justin Etzin & Lana Zakocela) Photo License: CC-BY
Born in Hong Kong as the son of Bernard Etzin, a multi-millionaire hotel developer and one of the original founders of the famous Brother International Corporation, and Judith Etzin, a former actress born in Australia, Justin Etzin spent much of his childhood in Seychelles.
Today he owns a wide range of business interests, including property development, capital management, catering and corporate entertainment, alongside his responsibilities as both Consul-General and a Tourism Ambassador for Seychelles in New York.
Etzin who currently resides in New York, announced plans in an interview with SNA last year to contribute towards the development of Seychelles, both diplomatically and in his personal capacity mainly in the fields of sport and holistic healthcare. 
SNA presents a few photos taken at Justin Etzin and Lana Zakocela's wedding. (Justin Etzin & Lana Zakocela) Photo License: CC-BY 
People
» Be a reporter: Write and send your article
» Subscribe for news alert