Seychelles president congratulates incoming Canadian Prime Minister Justin Trudeau
The Seychelles President James Michel. (Seychelles News Agency)
Send to Kindle
(Seychelles News Agency) - The Seychelles President James Michel has sent a message of congratulations to the incoming Prime Minister of Canada, Justin Trudeau.
Trudeau's Liberal Party has won the country's general elections held on Monday putting an end to almost a decade of conservative rule.
The 43-year-old politician is the son of a former Canadian Prime Minister, the late Pierre Trudeau.
"Your victory is significant of your devotion to serving your country and attests to the trust that people of Canada have placed in your vision to lead them on a path of prosperity," said the Seychellois Head of State, according to a statement released by the Ministry of Foreign Affairs and Transport.
Despite the change in Canada's leadership, Michel has expressed the desire to see the strengthening of what he has described as "the longstanding friendship" that exists between the governments and people of the two countries.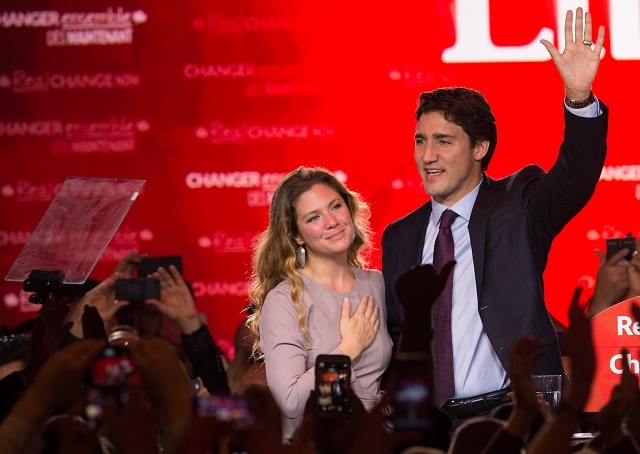 Canadian Liberal Party leader Justin Trudeau and his wife Sophie wave on stage in Montreal on October 20, 2015 after winning the general elections. (AFP PHOTO/NICHOLAS KAMM) Photo License: All Rights Reserved
According to preliminary results, the Northern American country's Liberal Party will be able to form a majority government.
Trudeau's camp looks set to win 184 out of 338 seats in the House of Commons, which represents 54 percent of the seats and 14 more than they need for a majority.
Voter turnout in Monday's poll is said to have been around 68 percent of the around 25 million Canadian voters.
According to an article published by AFP, Canada's Conservative party has announced that the incumbent Prime Minister Stephen Harper will be stepping down as the party's leader.
Harper, who has led three successive governments since 2006 is said to have accepted defeat, after his party only won 99 seats according to preliminary results.
Diplomacy
» Be a reporter: Write and send your article
» Subscribe for news alert