Seychelles President condemns "despicable and cowardly act" following hotel siege in Mali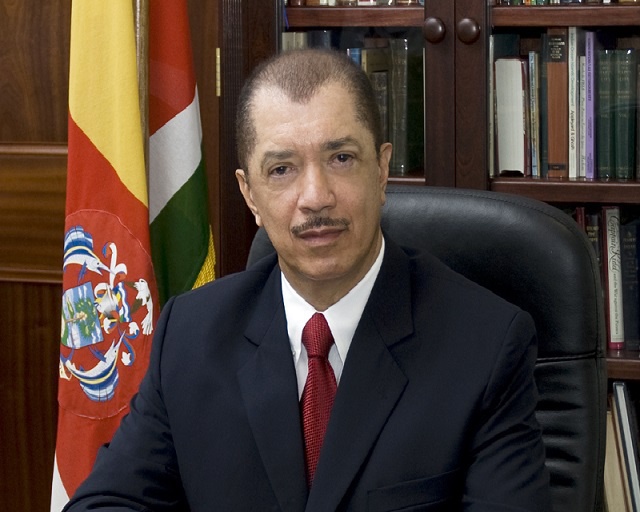 The Seychelles President James Michel (Seychelles News Agency)
Send to Kindle
(Seychelles News Agency) - The Seychelles President James Michel has sent a message of support and condolences to his Malian counterpart Ibrahim Boubacar Keita, following a deadly attack in a hotel in the West African nation's capital of Bamako.
According to AFP, at least 27 people have been killed in the attack, which occurred on Friday when armed gunmen entered the up-scale Radisson Blu hotel taking over 100 people hostage.
The siege ended after special security forces stormed the hotel freeing the hostages. At least three of the attackers are said to have been killed.
According to a press statement issued by the Seychelles Ministry of Foreign Affairs and Transport, the Seychellois Head of State has 'firmly condemned' the attack which he describes a "despicable and cowardly act."
The attack in Mali comes exactly a week after the series of terrorist attacks in the French capital of Paris that claimed at least 130 lives.
"The Government and people of Seychelles join me in saluting the speed and effectiveness of law enforcement and security forces whose professionalism have helped to prevent the worst…" says Michel while also expressing sympathy to the people of Mali especially the families of the victims.
A member of special forces checks under a car parked outside the Radisson Blu hotel in Bamako on November 20, 2015, after the assault of security forces. (AFP PHOTO/HABIBOU KOUYATE) Photo License: All Rights Reserved
The Malian government has declared a 10-day nationwide state of emergency over the assault and President Ibrahim Boubacar Keita has also declared three days of mourning for the victims.
Three Chinese, an American and a Belgian national were also killed in the attack that has been claimed by the Al-Murabitoun group of notorious one-eyed Algerian militant Mokhtar Belmokhtar.
The group is affiliated with terrorist group Al-Qaeda.
According to the BBC, security forces in Mali are hunting three suspects believed to be connected to the attack.
Diplomacy
» Be a reporter: Write and send your article
» Subscribe for news alert