Emirates to resume twice daily flights to Seychelles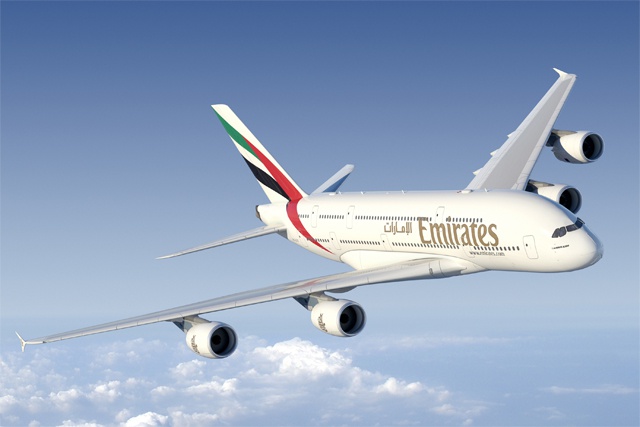 Emirates A380 (The Emirates Group)
Send to Kindle
Emirates airline will once again have twice daily flights to Seychelles from October this year according to an online press statement today by the Seychelles tourism and culture ministry.  
In 2012, Emirates had introduced the twice daily flights to the Indian Ocean archipelago following an increase in demand for passenger seats.  In 2013, the flights were reduced to 12 flights a week.
Dubai International Airport is currently undergoing renovation and several Emirates destinations have seen a reduction in flights. 
"Emirates has been a strong partner, and the increase of flights to double daily shows the commitment of the airline to the Seychelles. It also indicates Emirates` belief that the Seychelles tourism industry is today, more than ever before, on a firm footing," said Alain St.Ange, Seychelles Minister of Tourism and Culture in the statement.
"We are truly committed to our support for the tourism industry in the Seychelles and remain confident that the joint initiatives we are discussing to promote the archipelago will be well received and mutually beneficial," said Orhan Abbas, Emirates` Senior Vice President, Commercial Operations, Latin America, Central and Southern Africa.
Abbas signed an agreement with the Seychelles Tourism Board this week to renew a partnership on promotion of the Indian Ocean islands in the Emirates marketing drives.          
"Once the double daily flights have been established will many of the archipelago's hoteliers but in particular the owners of small Seychellois owned establishments sigh a breath of relief over the added seat capacity to the islands to fill the growing number of beds – three major hotels on Mahe will soon open their doors to the public, the Savoy at Beau Vallon Bay and two more along the Bel Ombre stretch beyond the Berjaya Resort – all of which are now vying to achieve good occupancies without having to dilute the present rate structure too much," said Prof. Wolfgang Thome, a Uganda-based journalist and commentator, who regularly reports on Seychelles tourism.  
Emirates started flying to Seychelles in 2005.
Seychelles has depended on Middle East carriers Emirates airline, Etihad Airways and Qatar Airways  for its passenger traffic from Europe, the main market of its tourists, since Air Seychelles stopped its direct flights to Europe in early January 2012, following huge losses on the routes.
Air Seychelles entered into a strategic partnership with Etihad in 2012, where the UAE carrier bought a 40 percent stake, which enabled Air Seychelles to sell codeshare tickets on its European destinations, and others around the world.
Qatar Airways stopped its Seychelles flights in September 2013, which then left Dubai and Abu Dhabi as the main links to the European markets.
The Seychelles carrier announced at the end of 2013 that it would restart flights to Paris in 2014, subject to regulatory approval.
In 2013, Seychelles saw a record number of visitors coming primarily on holiday to the islands, with a total of 230,272 tourists.
Top 8 countries- NSB Statistics- 2013
                Country                           Visitor Arrivals
              1. France                                 35,698
              2. Germany                              33,424
              3. Italy                                      21,662
              4. Russia                                  14,125
              5. UAE                                      13,836
              6. South Africa                           13,212
              7. UK & Eire                              12,514
              8. China                                      7,714
Tourism
» Be a reporter: Write and send your article
» Subscribe for news alert