Showing off the coolest cars in Seychelles - First modified cars show is a hit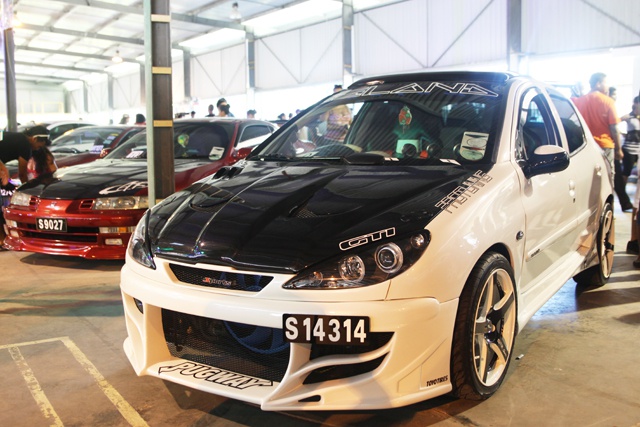 A passion for cars, personalised modifications making them stand out from the rest, showcased at the first modified cars show in Seychelles. (Joe Laurence, Seychelles News Agency)
Send to Kindle
(Seychelles News Agency) - Huge crowds turned out to admire some 60 cars featured in the first ever modified cars show in the Seychelles this afternoon at the NSC Hall on Mahe island, bringing together car owners and those dreaming of owning a 'mean' machine of their own one day.
The organisers, the chairman of the the Seychelles Modified Cars Association, Luc Perreau, along with other board members Steve Nibourette, Laura Talma, Jean Luc Rose, Gian Marie Cabonin, and Cynthia Chehab say they have taken the initiative to display their passion to the country.
"Modified cars are often regarded as taboo in today's society, mostly because they are related to street racing," the board members who are mostly young adults told SNA.
"Seychelles Modified Cars Association does not promote street racing but instead wanted to use the show as an opportunity to show people all the interesting things which can be done to a car to make it more fascinating. Changing the fuel pump or the changing injectors for example which seem small can really make a difference to the car."
According to these young drivers car modifying is not only a good way to spend free time, but it is also a passion which has allowed them to share their ideas with each other be it on particular issues as well as finding solutions to difficulties they might be experiencing, or even helping each other to come up with innovative ideas.
Several car dealers in Seychelles that have helped to host the event by sponsoring the venue also took part in the first modified cars show in the Indian Ocean archipelago.
The association, which has a modified cars Facebook community, hopes that the show has given spectators a more objective view of what car modifying is all about and realize that it is a past time and a good way to get young people to be involved in positive recreational activities.
A classic 1940's car you rarely see on the streets of Seychelles anymore, but with plenty of love from its owner, it stands proud at the car show (Joe Laurence, Seychelles News Agency) .Photo license: Attribution
General
» Be a reporter: Write and send your article
» Subscribe for news alert