FetAfrik 2014: DJ Kalonje du Kenya présente son mix aux Seychelles
Dj Kalonje (Reverb Nation)
Send to Kindle
(Seychelles News Agency) - FetAfrik, la fête de la culture africaine aux Seychelles, fin mai, va créer cette année une bouffée d'oxygène en apportant un des djs, les plus connus du continent africain.
Cette année le comité d'organisation de FetAfrik, du 22 au 25 mai, apportera du Kenya, le DJ Kalonje, une référence dans l'industrie de la musique en Afrique, pour présenter son art lors de spectacles musicaux en plein air à Victoria, ville principale de l'archipel Indo-océanique, d'après un communiqué du Ministère du Tourisme et de la Culture des Seychelles.
" Le moment est venu pour nous de célébrer notre lien avec le continent africain... Pour cette édition de FetAfrik, nous avons cherché la participation de groupes africains différents, pour nous assurer de mettre en valeur notre diversité culturelle '' a déclaré le ministre du Tourisme et de la Culture Alain St Ange.
De la région africaine des Grands Lacs, en l'Afrique de l'est , le comité organisateur a également surfé sur la côte Ouest de l'Afrique , en particulier au Niger en décotant une perle rare de l'industrie de la mode, Alphadi, qui est né au Mali.
Certains vont même jusqu'à l'appeler « le magicien du désert » en raison de ses collections magistrales.
La collection d'Alphadi sera présentée par des modèles seychellois dans le dîner de gala.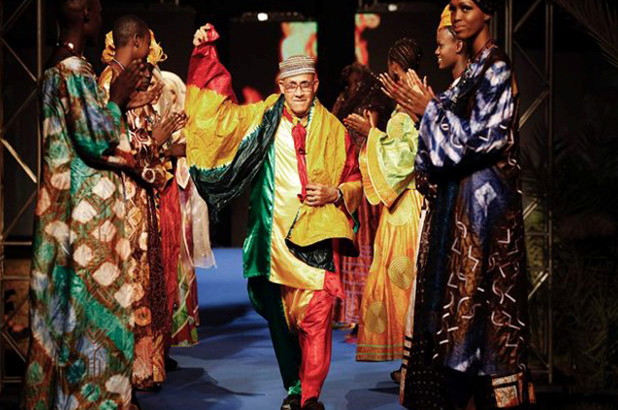 Alphadi (Seychelles Ministry of Tourism and Culture) Photo license: All Rights Reserved
« Un chef cuisinier international de la Zambie, Musama Kaloto Chamunda, devrait égayer les papilles gustatives des invités ce soir-là, poursuit le communiqué.



Arts & Culture
» Be a reporter: Write and send your article
» Subscribe for news alert