Miss Seychelles Contestant Rita-Maria Durup is passionate about working with drug addicts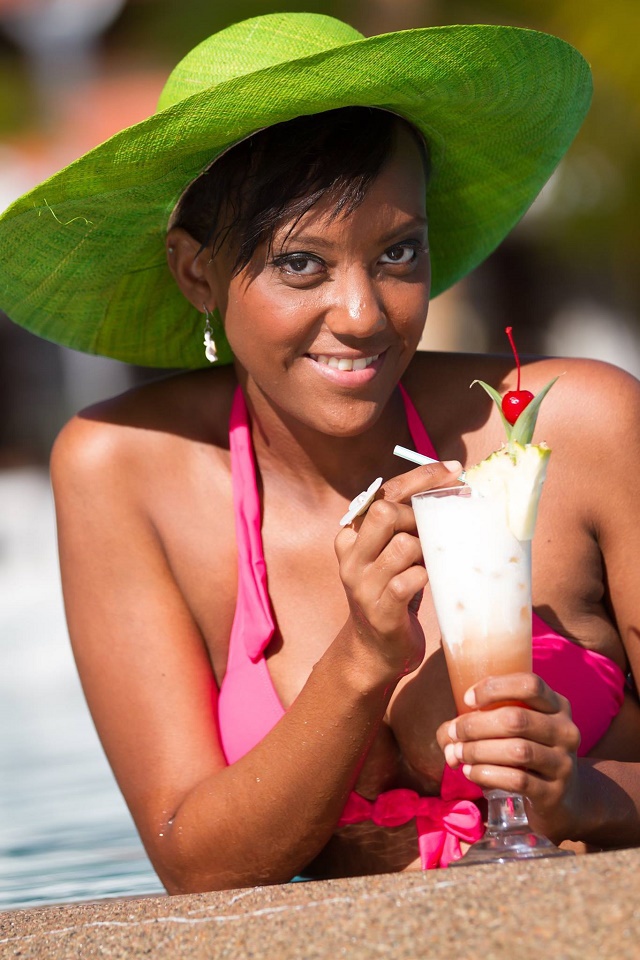 Miss Seychelles Another World contestant 6: Rita-Maria Durup. (Michel Toule-Thilatier/Miss Seychelles - National Pageant-Facebook)
Send to Kindle
(Seychelles News Agency) - Helping young people who are finding it hard to get over drug addiction. That is a cause one of the Miss Seychelles 2016 contestants is hoping to pursue even if she does not win the crown.
"I have always wanted to work with drug addicts and help them get back on their feet, so even if I do not win I will do my best to see my project through," Rita-Maria Durup said to SNA.
Beauty with a purpose is a major component of the Miss Seychelles pageant. The winner also has to ensure her project is implemented when taking part in the Miss World Beauty Pageant.
Durup says she is especially concerned with the use of heroin in Seychelles, the reason why her community fulfillment project is titled "heroin addiction…..reaching out."
"I want to set up a drop-in centre that will provide counselling, aftercare service and help with the rehabilitation of young boys and girls who are victims of drug abuse," she said to SNA.
Drug trafficking and drug use particularly heroin remain a major concern in the island nation.
Her participation in the beauty contest is a challenge she has taken upon herself to build confidence.
"When I turned 18 my mother encouraged me to audition for the contest but I was not ready. This year I decided to take the bull by the horn and just go for it," said the 22 year old.
Hailing from Hermitage, Mont-Fleuri in central Mahé, Seychelles' main island, Durup says it's been tough preparing to compete alongside the 11 other contestants.
"It is tough and a lot to take in, but my motto in life is to persevere, so that is exactly what I'm doing," said the trainee spa therapist.
Since March, the 12 contestants have been undergoing vigorous training, including fitness sessions, photo shoots, catwalk training and charity events to prepare for the big day.
As the crowning ceremony draws near -- next weekend --  Durup is hoping that the entire Seychellois nation will rally behind the contestants and show support.
"It has taken all of us a lot of courage to audition for the pageant and we see it as a chance to build our confidence, so I hope the country will support us", said Durup.
The pageant, which was re-introduced in 2012 after a four-year break, is held early in the year to allow the winner to take part in the international pageant, Miss World, later that some year.
For Durup, although the pageant is pitching her against other aspiring beauty queens all battling for the most coveted crown, the competitiveness aspect of the pageant is yet to creep in.
"We are like one big happy family and we are just having fun. I will definitely be happy for whoever wins," said the young woman.
Editor's Note: Twelve contestants are taking part in the 2016 Miss Seychelles Another World pageant. The crowning ceremony will take place on Saturday May 28. SNA is writing feature stories on each participant in the order they appear as contestants up to the crowning night.  
People
» Be a reporter: Write and send your article
» Subscribe for news alert