Seychelles bids farewell to guesthouse matriarch, a tourism legend
Carefree is mourning the loss of its matriarch. ( Joe Laurence, Seychelles News Agency)
Send to Kindle
(Seychelles News Agency) - A storied guesthouse in Seychelles is mourning the loss of its matriarch.
Zita Monthy, known as 'Tante Zita,' was not only the owner of the Carefree Guesthouse but also the one providing the tasty dishes. She passed away at 76 last April.  
Monthy started the business with her husband Leon over 43 years ago, building it up from a local craft-souvenir shop to a renowned guesthouse and restaurant serving Creole and international cuisine.
The Carefree guesthouse at Anse Faure is currently closed ( Joe Laurence, Seychelles News Agency) Photo License: CC-BY
The tourism establishment located at Anse Faure in the eastern district of Anse Aux Pins on the main island, Mahe, is just five minutes from the Seychelles International Airport.
Carefree Guesthouse is described as a charming family-run guesthouse and is currently closed while discussing the way forward. It used to attract visitors and local diners for its Creole dishes such as the grilled bourgeois with Creole sauce, shark steak, octopus in coconut curry prepared by Monthy.
Monthy's daughter Rose-Mary told SNA that in the last few months before her passing, her mother did not cook as she was not well enough and needed rest.
"She missed cooking, something she loved. Even then (when she was sick) when her special guests would order food, she would tell the cook exactly how they liked their food."
Rose-Mary added that her mother was a great cook and will miss the delicacies she cooked.
Her customers in Seychelles, a group of 115 islands in the western Indian Ocean, will remember her as the welcoming proprietor, with the magic touch in the kitchen, who attentively looked after her clients and made them feel at home.
Rose-Mary describes her mother as, "a woman like no other with a kind and giving heart and well-liked by so many people, family, friends and acquaintances. She was the heart of our family."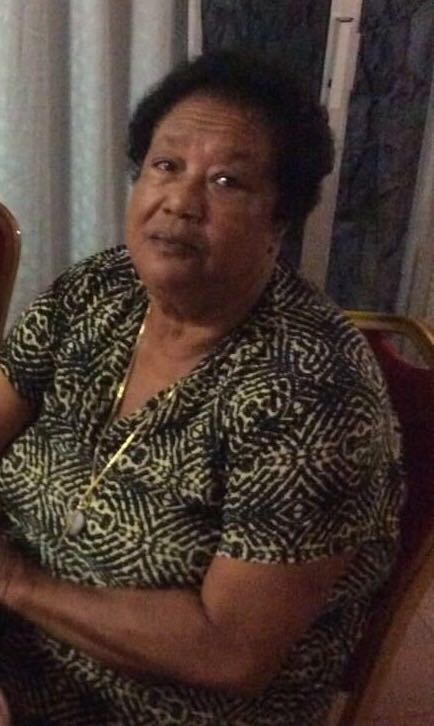 Zita Monthy, owner of Carefree Guesthouse passed away in April. ( Rose-Mary Monthy) Photo License: All rights reserved 
Monthy's kind-heartedness extended to her employees whom she treated as part of her family.
"I felt she was sometimes too tolerant and forgiving when the staff had done wrong, but I had to respect the way she wanted to handle things. She was also demanding and could give orders. " 
Monthy, the only remaining sibling of her family, was looked upon by her nieces and nephews.
"She would freely and lovingly point out the error of your ways, and none escaped the sharpness of her tongue."
Rose-Mary told SNA that Monthy was a passionate Christian of the Roman Catholic Church and attended Mass every Sunday.
"The little grotto she and my late father had built years back near the guest house was her pride and joy, and she loved it that people would stop to put flowers, light a candle or just pray."
Monthy's generosity knew no bounds, Rose-Mary said. "She gave freely whether to the church, St. Michel Football Club, which was her favourite team, and in particular St. Elizabeth Orphanage, which was very close to her heart."
For Rose-Mary, her mother will be remembered as hard-working, warm-hearted and an extraordinary example of thoughtfulness, generosity and self-sacrifice.
"She was a figure of strength who never wavered in her support or love of her family and who soldiered on even when times were tough," says Rose-Mary. 
People
» Be a reporter: Write and send your article
» Subscribe for news alert