Interview: Seychelles' founding President James Mancham: 'Sometimes compromises have to be made in the interest of the nation.'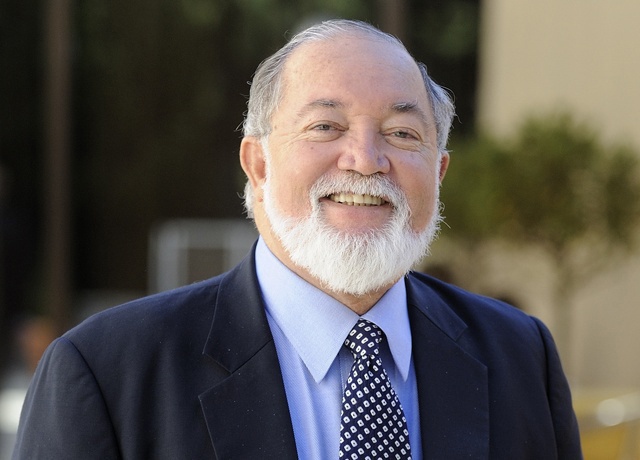 The Seychelles founding President James Mancham. (Seychelles News Agency)
Send to Kindle
(Seychelles News Agency) - Seychelles' founding President James Mancham says unity is the only way forward as he reflects on the 40 years since the country gained independence from Great Britain. Mancham who opposed the breakaway from the British rule, became president on June 29, 1976. SNA caught up with the 76-year-old former president to talk about the road to independence, the reason he wanted to see the island remain a British colony, his views on the past 40 years of development and the way forward.
SNA: Good day Mr. President. First of all why was the Seychelles Democratic Party, which you founded, not in favour of independence?
JM: We had seen what had happened to several former British colonies which had become independent. Soon after independence we saw that those who took over started to behave as if they owned the country and as if they were going to be president for life.
Moreover, we had Reunion Island as a concrete example in the region, which had stayed with France and was benefiting socially and economically.
Now if we had remained under the British crown we would have also enjoyed a high level of democratic freedom. We would not have had a situation where about 25% of our population would have run away from their country to go seek refuge in other countries.
Independence gave us a stamp and a flag and we became a sovereign state but at the end of the day the Democratic Party was more interested in the welfare of the people as opposed to just a matter of gaining sovereignty.
SNA: Would you say that prior to 1976, the Seychellois people had a better life?
JM: Seychelles was better off in many respects. It all depends on how you relate. If you only think about economic progress then you may say that things have changed. But I believe more in the "bonheur du people"- the happiness of the people. The Seychellois people were relatively quite happy – poor if you want, but happy. There was never one political prisoner during the time of the British rule.
SNA: If people were happy why then do you think there was a cry for independence from British rule?
JM: All these notions of independence was imported by France Albert Rene and Seychellois who had lived in Kenya and who saw an opportunity of getting power. The first group who wanted independence was the Planters and Taxpayers Association. This followed an event in central Africa, in Rhodesia, which is now Zimbabwe, where Ian Smith had taken over control of the country by Unilateral Declaration of Independence (UDI), without the consent of Britain and without one man one vote in his country.
The Planters and Taxpayers association in Seychelles which was not happy about social progress being made under British colonial rule, thought it was best to follow Rhodesia's example. This was around the time I returned to Seychelles from my studies. And when this was on the horizon, I opposed it. That was my first stance against independence.
Then Mr. Rene, who was in London at the time and who we knew through his wife, had visited Moscow on several occasions, suddenly created a party outside Seychelles calling for independence. 
Queen Elizabeth was represented by the Duke and Duchess of Gloucester at the Independence ceremonies which marked the end of the British colonization of the Seychelles islands. (Mahe Publications Ltd) Photo License: All Rights Reserved
SNA: Do you still maintain your stance 40 years later that independence was not the right thing for Seychelles?
JM: Before independence the country was divided. Then after Britain opted to grant us independence, we created a coalition government, in which Mr. Rene was offered the position of prime minister.
Now let's look at what took place after independence. First there was this violent coup d'état, a violation of the constitution by a man who was already Prime Minister. For the first time a few people were killed. Secondly, we had the introduction of a one-party state revolution. People were imprisoned, some emigrated on the basis of political reasons because they were being persecuted. Did we have to go through this?
SNA: But some people argue that after the coup d'état, Seychelles underwent an impressive social and economic development?
JM: The best investment and social climate existed during that period between June 1976 and June 1977. People who had been fighting the 'red and blue' sort of conflict were reconciling. That year the coalition government drafted a development plan for Seychelles.
Prime Minister Rene, who was also responsible for land and housing development, was playing as good as gold. We could have implemented the development plan for Seychelles had it not been for his greed for power. Now if we look at Seychelles post-coup d'état and during the one-party state period, very few developments took place. It was a turbulent 15 years where there was no investors' confidence in the country.
If you look at the real development, it started only after I had returned and introduced the spirit of national reconciliation. This brought about a level of confidence and Mr Rene capitalized on it and quite a few development took place. However the developments were not 100% transparent as to how they were being funded.
The impression given to the Seychellois people was that we had a wealthy kitty. But suddenly we started hearing about economic problems and a shortage of foreign exchange. That realization came up along the time James Michel had assumed power. That is where I pay tribute to Michel.
We have got to accept that since James Michel took over as president, in his own right, he has worked very hard and he has brought about a lot of development in the country. The fact that we are seen as a stable and reconciled nation have attracted people to invest.
Now socially, people were not happy [after the Coup]. A lot of them sought political asylum, those who remained in Seychelles lived in constant fear that they would be targeted and imprisoned. Curfew was the word of the day. The country came at a standstill after 6pm with military cars roaming the streets. Then I returned and introduced a politic of national reconciliation.
SNA: You were exiled for 15 years and when you returned to Seychelles a lot of people thought you would spearhead the change after the one-party system. Some accuse you of switching allegiance and supporting a system that oppressed them. What do you say to these accusations?
JM: When I returned to Seychelles I had to look at the situation realistically. I was returning to play on a field demarcated by Mr. Rene, with rules and regulations made by his one-party legislature, with linesmen and a referee appointed by him. Secondly, Mr. Rene's government was seen to be a legitimate government by all the big powers which had established missions here.
Thirdly I had to take into account that nearly 30% of my supporters had left the country and were living in exile without any right to vote. I also had to take into account the fact that Mr. Rene's government had an important military dimension.
Therefore if I had returned in a controversial and non-reconciliatory mode there could have been bloodshed in the country. We spared the country from bloodshed and seeded the beginning of the process of reconciliation which had benefitted everybody. I do agree that people cannot forget the one-party system.
We had a very sad situation in South Africa under apartheid. But then Mandela came with the truth and reconciliation process. However the truth and reconciliation in South Africa became a success because right before they went in the process it was agreed there would be no criminal process against those who perpetrated crimes during that period, provided they came forward.
Seychelles will not move ahead in the truth and reconciliation against the present climate of vengeance in the country. We must get rid of that climate first.
SNA: Forty years of independence and politics wise Seychelles is more divided than 40 years ago. What do you think is the way forward for Seychelles?
JM: The sad thing is the country now is in the same situation it was 40 years ago when I felt it was important to create that coalition government.
I believe that at this moment in time we should have the wisdom to realize that there is now way forward other than for us to unite.
What we need is to restore dialogue so as to find a compromise vis-à-vis our future. We've got to face the reality of the world that sometimes compromises have to be made in the interest of the nation.
(Parts of this interview have been condensed for space considerations.) 
Editor's note: Mancham founded the Seychelles Democratic Party in 1962. He made a steady rise in Seychelles politics, under British rule as a legislator, party leader, Chief Minister, Prime Minister and then as first elected President of Seychelles on June 29, 1976.
After only 11 months in office, at the height of the Cold War, Mancham was ousted by his former classmate and Prime Minister France Albert Rene, in a coup on June 05, 1977 and remained in London where he lived in exile.
Following the collapse of the USSR, international pressure was exerted on all single party states to move towards multi-party democratic rule, including Seychelles, and Rene invited Mancham to return after 15 years in exile in London. Mancham returned to the Indian Ocean archipelago in April 1992 and was involved in the process that lead to the country's return to multi-party democracy in June 1993. In 2005 he stepped down as leader of the Democratic Party and has since become a leading advocate for peace and reconciliation at international conferences.
The Interview
» Be a reporter: Write and send your article
» Subscribe for news alert