Swim, ride, run: Seychellois triathlete readies for world championship race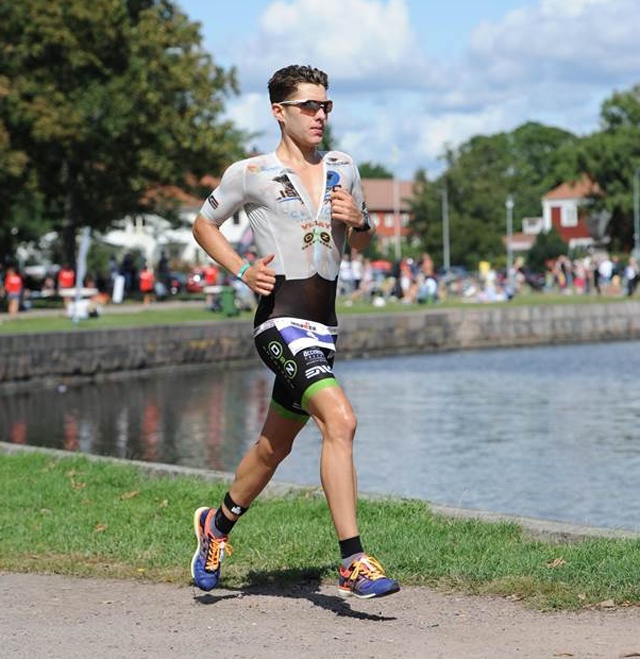 File Photo: Nick Baldwin -- a Seychellois triathlete who has qualified for the Ironman World Championship in Queensland, Australia in September.
Send to Kindle
(Seychelles News Agency) - Seychellois Nick Baldwin has qualified for his first world championship as a professional triathlete. Baldwin will compete on September 4 alongside the fastest athletes in the field while swimming, biking and running a total of 70.3 miles in the Ironman World Championship in Queensland, Australia.
In an email interview with SNA, Baldwin said there's no doubt it's going to be the most competitive race of his professional sporting career.
"I won't go into the race fixated on a finishing time or position, because sometimes that can lead to making bad decisions during the race. I'll be focusing on executing my race plan to the best of my ability and racing to my full potential," he said.
"My expectation is that if it goes well, it will be a very painful day."
Baldwin has had to go through a qualifying campaign which started last July, participating in various races mainly in Australia to earn a spot among some 3,000 triathletes who will be taking part.
"In December I had my best recent result, finishing 3rd at Ironman 70.3 Ballarat where I also set the fastest bike split of the race. A 6th place at Ironman 70.3 Dubai in January was another good result that I was really pleased with, which put me in a strong position to qualify," said Baldwin, adding that the extra points needed were achieved during his final race in Busselton, in spite of a disappointing 17th place finish.
Nick Baldwin finishing the qualifying race at the Ironman 70.3 Ballarat in December 2015 where he finished 3rd and also set the fastest bike split of the race. (Nick Baldwin) Photo License: All Rights Reserved
Baldwin started out as a triathlete in 2007 racing as an amateur for six years before turning professional in 2013.
Although the September race will be his first as a professional, the Seychellois athlete has had a taste of a world championship during his amateur days, winning the 18-24 age category of the 2012 Ironman world championships in Las Vegas.
"As an amateur you race against athletes in a 5 year age category, but as a professional athlete your age is irrelevant. I now compete against some of the youngest and also some of the most experienced triathletes around."
Baldwin said that initially triathlon was just a hobby but as the years progressed he realized that he was ambitious enough to try and make a career in the sport. 
"It took a long time to reach the level where I could compete amongst the professionals and even now at 27 years old, I'm amongst the youngest long distance professional athletes."
Baldwin is currently training in Girona, Spain, which he said is an ideal location to build up his cycling skills. He will proceed to Australia later in July for his final preparations ahead of the big race.
The Seychellois athlete is, however, giving up on his pursuit to qualify for another world championship in Hawaii later this year, due to a minor tear in his hamstring, adding that he did not want to risk further injuries ahead of the September race.
While he pursues his career, Baldwin is hoping to spend more time building up his resilience to injuries to keep up with his dream of racing for a couple of more years as a professional triathlete.
"That's probably something that I've neglected in the past, but after 10 years of racing long distance triathlons I need to take care of my body, as I hope to race for at least another 10 years."
Sport
» Be a reporter: Write and send your article
» Subscribe for news alert