Two bronze medals for Seychelles swimmer in Botswana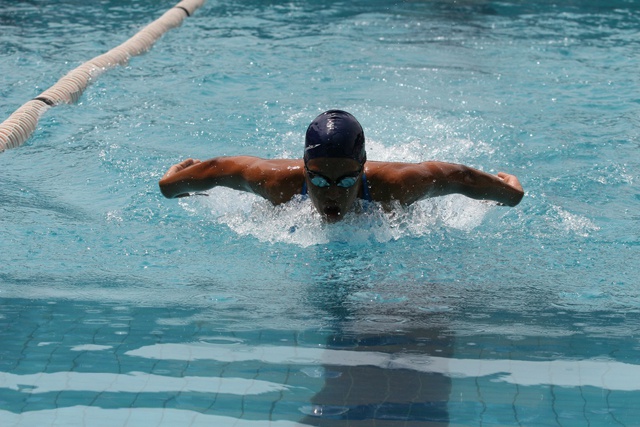 Felicity Passon in action at the 12th CANA Zone 3 and 4 short course swimming Championships in Kampala, Uganda, April 2014 (Daniel Okwee)
Send to Kindle
(Seychelles News Agency) - Young Seychellois swimmer Felicity Passon, has started off on a good note at the second African youth games, taking place in Gaborone, Botswana.
According to the islands' national television, the Seychelles Broadcasting Corporation (SBC) Passon has won two bronze medals after coming out third in two events, 50 metre freestyle and 50 metre butterfly.
Butterfly events are in fact Passon's specialty.
For the young swimmer who has been training in South Africa since February, this second African youth games is important as they will provide her with a last opportunity to qualify for the 2014 Youth Olympic games, to be held in Nanjing China, in August.
Passon is trying hard to qualify for the 100 metre butterfly event.
Last month she managed to emerge best female swimmer in the 13-14 years category at the12th CANA Zone 3 and 4 short course swimming Championships in Kampala, Uganda after managing to win an impressive seven gold and two silver medals.
As for the second African youth games, it got underway yesterday and will see 2500 athletes from 54 countries compete in 21 different sports disciplines.
Seychelles is participating with 25 athletes who will be competing in 8 out of the 21 different sports disciplines.
The African youth games being held in Botswana will end May 31.
Sport
» Be a reporter: Write and send your article
» Subscribe for news alert