Rendezvous with Lady Luck at 6 casinos in Seychelles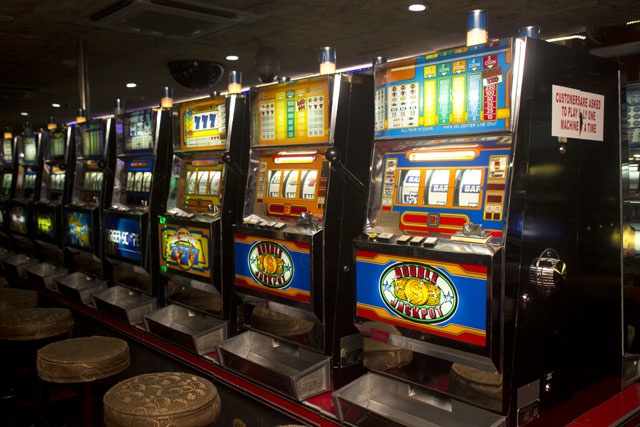 (Salifa Magnan, Seychelles News Agency)
Send to Kindle
(Seychelles News Agency) - Surf, sun, sand are all great during the day, but where to go in Seychelles after watching the sunset's glow fall below the ocean horizon? On weekdays, the nightlife in Seychelles is mostly limited to restaurants and bars. For gamblers wanting to catch Lady Luck, casinos are the best places to be.
Admittance into nightclubs, bars and casinos is strictly for those 18 years and over. SNA takes a look at the casinos in Seychelles.
1. Amusement Centre
Open for 22 years, the Amusement Centre is the oldest operating casino in Seychelles. It has 190 slot machines and offers weekly and monthly promotions. With convenient parking facilities across the road, the casino is open from 10 a.m. to 2a.m. every day.
Dress code -- Men are expected to wear long pants and sleeved shirts after 6 p.m. and ladies should be well dressed.
The cashiers accept payments in the form of cash, Master Card and Visa.
Address: Oceangate House Extension, Independence Avenue, Victoria, Mahe
Opening Hours: Monday – Sunday: 10a.m. – 2a.m.
(Salifa Magnan, Seychelles News Agency) Photo License: CC-BY
2. Fun Park
Located on La Digue, the third-most populated island, it has 28 slot machines and is a short walk from the jetty.
Address: La Passe, La Digue
Opening Hours: Monday –Thursday: 11a.m - 12a.m.
Friday – Saturday: 11a.m. – 2a.m.
(Fun Park) Photo License: CC-BY
3. Gran Kaz Entertainment Centre
This casino is located in the heritage building known as Mercury House on Francis Rachel Street. Using a card system, the casino has a lineup of 149 slot machines spread out on two floors.
There are four roulette tables, four blackjack tables and two poker tables. Poker players should ask a casino manager on when a game is likely to come together.
Address: Francis Rachel Street, Victoria, Mahé, Seychelles.
Opening hours: Monday – Sunday: 10 a.m. - 2a.m.
(Salifa Magnan, Seychelles News Agency) Photo License: CC-BY
4. Casino Paradiso
With five slot machines and various table games, the casino caters to all types of gamblers. Enthusiasts will enjoy games like Blackjack, European Roulette, Texas Hold'em Poker and others.
If you are one of the big spenders in Paradiso, the floor manager can give you drinks on the house. This smoke free casino has a minimum buy-in of $40.
Address: Kempinski Resort, Baie Lazare, Mahe
Opening Hours: Monday –Sunday: 8p.m. - 4a.m.
5. Pallagames Casino
Pallagames Casino offers their clients 60 slot machines. 
Clients can enjoy their games while listening to live music coming from the establishment's garden. Every fortnight a raffle is drawn at the casino. How to enter? Simply be a regular player.
Address: House 2000, Grande Anse, Praslin
Opening Hour: Monday – Sunday: 12p.m. to 4a.m.
6. Berjaya International Casino
Located on the north coast of Mahe, Berjaya International Casino is conveniently situated as there are other hotels and guest houses in the vicinity. It offers a dynamic gambling selection including 52 slot machines, Caribbean Poker, Blackjack and European Roulette.
Payments can be made with cash, Master Card or Visa Card.
Address: Berjaya Beau Vallon Bay Resort & Casino, Beau Vallon, Mahe
Opening Hours: Monday –Sunday: 8p.m. – 3a.m.
(Berjaya International Casino) Photo License: CC-BY
Coming soon:
Club Liberté -- set in the Four Seasons resort at Petite Anse in South Mahe is another casino in the making.
Due to open on September 5 Club Liberté Casino will also offer its clients the choice to play in a semi-private or fully private room.
Enthusiasts can enjoy games such as Roulette, Blackjack, Poker of various styles and Punto Banco. They will also have 12 gaming tables and 31 slot machines. 
(Club Liberté) Photo License: CC-BY
Seychelles Buzz
» Be a reporter: Write and send your article
» Subscribe for news alert