Ile Perseverance residents to vote in former districts, will elect own representative in five years, Seychelles court rules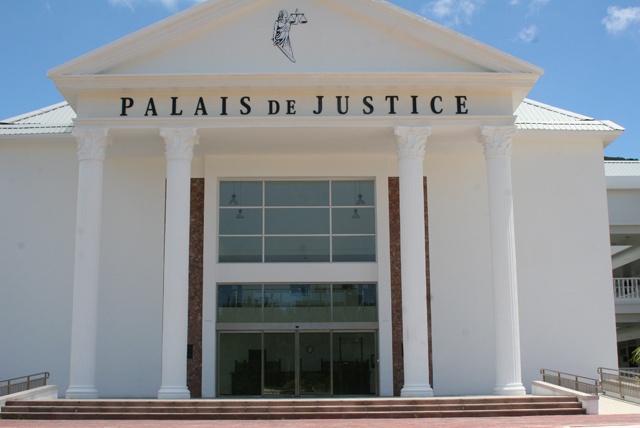 The Seychelles' courts building 'Palais de Justice' at Ile du Port. (Seychelles News Agency) 
Send to Kindle
(Seychelles News Agency) - The Seychelles Constitutional Court on Friday ruled that residents of Ile Perseverance will vote in their former district in upcoming parliamentary elections.
The court however cancelled a provision that would have allowed them to vote again within a year to elect their own representative in the assembly.
An opposition coalition, Linyon Demokratik Seselwa (LDS), had petitioned the court calling for Ile Perseverance voters to be allowed to elect their own representative in the Ile Perseverance electoral area in elections set for September 8 to 10.
Attorney General Ronny Govinden is satisfied with the first decision, saying "it will not dissociate the votes of Ile Perseverance, and put them in a district that does not exist under the law."
The lawyer of LDS, Anthony Derjacques, on the other hand, regrets that the decision means Ile Perseverance voters must vote for the candidate of another district.
"We had proposed amendments to the law, and this would have allowed Ile Perseverance to become an electoral district [before the September vote] to avoid this problem," Derjacques said to SNA.
The ruling was delivered by three judges: Sri Lankan Mohan Niranjit Burhan, Mauritian Seegobin Nunkoo and Seychellois Melchior Vidot.
Ile Perseverance is a reclaimed island where the largest social housing project is being built. It will become the 26th electoral district in Seychelles, but only upon the dissolution of the current National Assembly.
The National Assembly voted to amend the elections act in June, to allow eligible voters of Ile Perseverance to vote in the districts they were previously residing, and again within a year to elect their own representatives.
Friday's Constitutional Court ruling calls the National Assembly decision to allow the residents of the reclaimed area to head to the polls for a second time unconstitutional and void. It means they will only be able to vote for their own representatives in five years' time. This will be during the next parliamentary elections in 2021.
Both Govinden and Derjacques have accepted the court's second decision.
"We cannot hold a special election only for Ile Perseverance, and this in spite of the constitution stipulating that a newly created district should have a representative [in the assembly]," said Govinden.
Derjacques said the Constitutional Court delivered a good judgment as he "was convinced that the residents of Ile Perseverance should not be allowed to vote twice."
He told SNA that he will not appeal the decision.
Parliamentary elections which are held every five years in Seychelles will start on Thursday September 8 until Saturday September 10.
Ile Perseverance voters will be among the first to vote on the first day of voting as a special station will be made available for them to cast their ballots.
Politics
» Be a reporter: Write and send your article
» Subscribe for news alert