President of Seychelles sends condolences on passing of former Israeli leader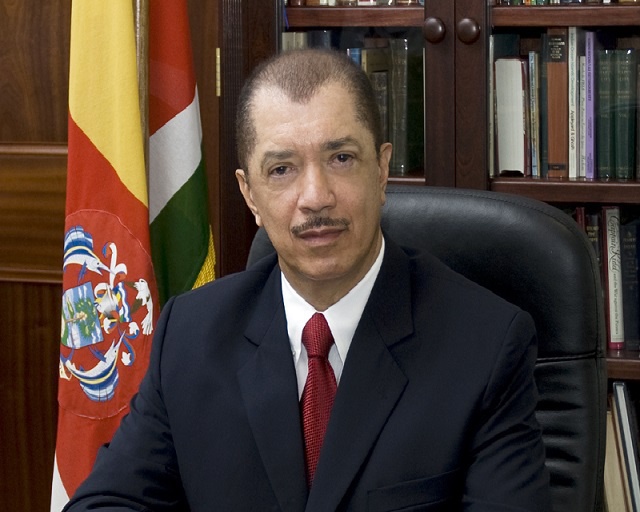 The Seychelles President James Michel. (Seychelles News Agency) 
Send to Kindle
(Seychelles News Agency) - The President of Seychelles has expressed his condolences after the death of the former Israeli Prime Minister and President Shimon Peres.
Peres passed away on Wednesday at age 92.
In his message of condolence addressed to the people of Israel and to the Peres family, President James Michel said: "Israel had lost a true patriot and the world has lost an exemplary statesman and man of peace who dedicated his life to bringing about positive change."
"Mr Peres was a towering figure of our generation who leaves behind a legacy of peace and defending the two-state solution," added Michel.
According to an AFP article, Shimon Peres died in his sleep in the early hours of Wednesday, surrounded by his family. This comes two weeks after he suffered a major stroke.
Peres served twice as the Israeli prime minister. He was also Israel's president, a mostly ceremonial role, from 2007 until 2014 when he retired.
He also shared the 1994 Nobel Peace Prize with prime minister Yitzhak Rabin and Palestinian leader Yasser Arafat for the role played in negotiating the Oslo Accords, which envisioned an independent Palestinian state.
Seychelles established formal diplomatic relations with Israel in June 1992.
Tourism is one of the main areas of cooperation between the two countries. The Seychelles Tourism Minister Alain St Ange had the opportunity to meet with Peres in July last year during a promotional tour in Israel, during which a delegation of tourism officials visited the Peres Centre for Peace.
Diplomacy
» Be a reporter: Write and send your article
» Subscribe for news alert