Lonely Planet UK: Seychelles is Top 10 Destination in 2014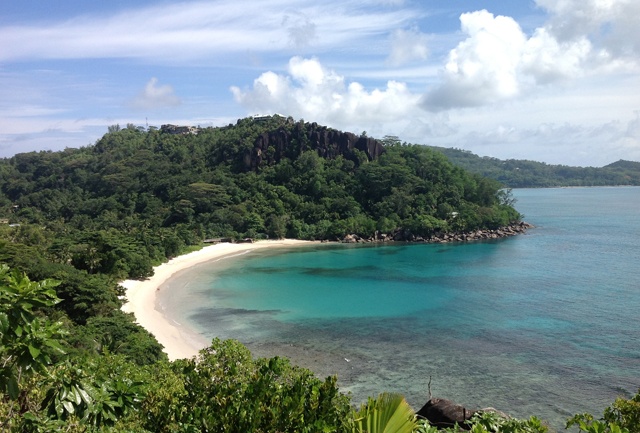 File photo: Anse Louis beach on Mahé island, the main island of the Seychelles archipelago in the Indian Ocean. (Seychelles News Agency)
Send to Kindle
(Seychelles News Agency) - The Seychelles have won the Lonely Planet travel guide 'Best In Travel Award 2014' as one of the top 10 destinations for 2014, according to a statement from the Seychelles Tourism Office in the UK.
Lonely Planet UK has listed the Indian Ocean archipelago as the 7th best destination. Brazil, Antarctica, Scotland, Sweden, Malawi, Mexico, Belgium, Macedonia and Malaysia are the 9 other countries voted in the top 10.
Lonely Planet's representative Stuart Morgan presented the prestigious travel award to the Tinaz Wadia, regional manager for UK and Ireland at the Seychelles Tourism Office in the London this morning.
"Lonely Planet covers more than 8 000 destinations around the world and to learn that Seychelles has been chosen among the top-10 for 2014 is absolutely amazing. We will continue to push the destination on the market and hope to hear even more good news as the year progresses," said Wadia in a statement.
 Stuart Morgan presents the travel award to Tinaz Wadia at the Seychelles Tourism Office in London (Seychelles Tourism Board) Photo license: Attribution 
'Destined for an epic year' is how Lonely Planet has described its top-10 countries for 2014, while describing the Seychelles as 'Paradise within reach.'
The Seychelles islands also feature in in Best Beaches and Small Islands category together with Palau, Tonga, Sao Tome and Principe, Trinidad and Tobago, Cook Islands, Papua New Guinea, Cap Verde, Grenada and St Vincent and the Grenadines.
Tourism
» Be a reporter: Write and send your article
» Subscribe for news alert