Hypertension trend downward despite WHO report, says Seychelles' health authorities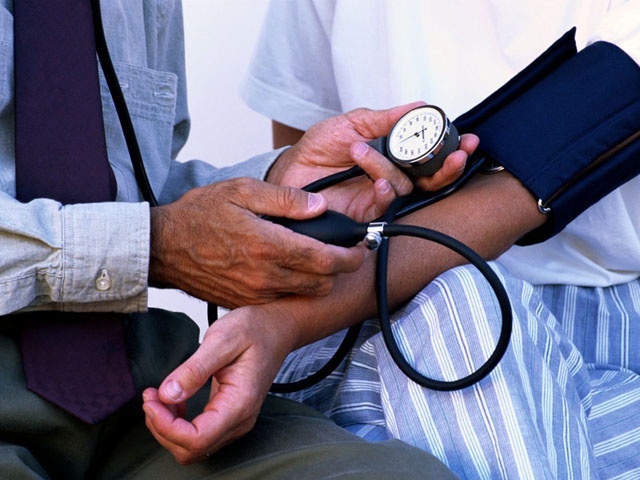 Blood pressure reading. (Wikimedia) Photo License: CC-BY-SA 3.0. A national survey released in 2015 on non-communicable diseases (NCD) in the Seychelles, conducted between 2013 and 2014 have shown that around three quarters of the archipelago's population was overweight, leading to secondary health complications such as hypertension. 
Send to Kindle
(Seychelles News Agency) - A report released recently by the World Health Organisation (WHO) ranked Seychelles as the African country with the highest prevalence of hypertension, but local authorities say they have noticed a downward trend.
The report on the status of major health risk factors for non-communicable diseases 2015 was released in December. Seychelles is at the top of the list for prevalence of hypertension with 40 percent suffering from it, followed by Cabo Verde and Sao and Principe with both 39 percent.
Speaking to SNA, the public health commissioner Jude Gedeon said that in comparison to what the report revealed, the trend in non-communicable diseases such as hypertension is going downward.
Gedeon said the decline can be related to the access to treatment, free test, and the different prevention campaign done by the ministry of health.
"For Seychelles, the accessibility of treatment is made available to the whole population compared to other developing countries in Africa," said Gedeon.
Hypertension is also known as high or raised blood pressure. It is when the force of the blood flowing through the blood vessels is consistently too high.
Meggy Louange, the director general for the public health authority, said: "Seychelles is classified as a developed country, and the statistic does not truly reveal the true nature of our current situation."
Louange said contrary to other countries in the region, hypertension is better controlled in Seychelles.
The public health commissioner told SNA that the disease is more common in men because they tend to adopt more risky behaviours.
"When you look at the male population, they tend to smoke and drink a lot of alcohol, and this increases their risk to get the disease," Gedeon said.
Gedeon added that if not controlled, hypertension can lead to other health complicated disease and sometimes even death.
WHO said hypertension is a leading public health burden worldwide, with approximately 45 percent of deaths attributable to heart disease and more than 50 percent of deaths attributable to stroke.
Health
» Be a reporter: Write and send your article
» Subscribe for news alert