Seychelles' mariculture project to start with new facility on the eastern coast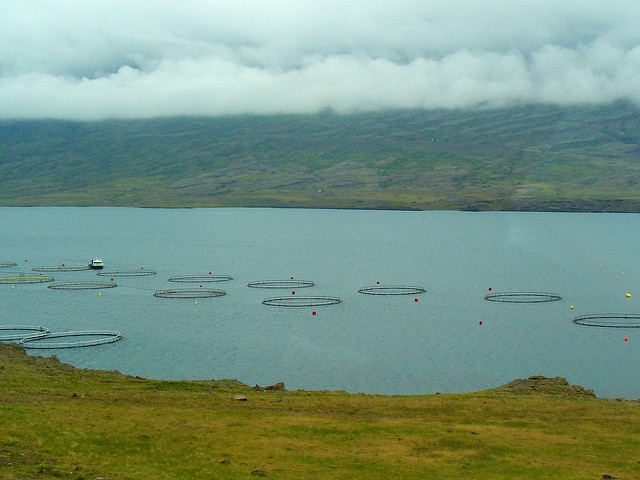 An example of a fish farming activity. (Richard Gould/flickr) Photo License: CC BY-NC-SA 2.0
Send to Kindle
(Seychelles News Agency) - Seychelles' first pilot project under the mariculture master plan will be a new facility at Providence, on the east coast of Mahe, said an officer of the Seychelles Fishing Authority (SFA).
The broodstock, acclimation and quarantine facility (BAQF) will be located close to the SFA building and construction will start by the end of February or beginning of March. The facility, which has been designed in alignment with international best-practice standards, will start operating end of this year.
Mariculture is the farming of aquatic plants and animals in seawater in the open ocean, enclosed parts of the ocean or other places filled with sea water.
"The BAQF is designed to ensure that mature breeding stock [also known as] broodstock are well cared for, readily adjust to captive conditions, spawn and produce good numbers of high-quality eggs, have fewer disease problems and greater longevity,"  said Veronica Alphonse-Uzice, the senior aquaculture officer at SFA.
Four species of fish have been identified for the project -- brown-marbled grouper, red emperor snapper, mangrove snapper and snubnosed pompano from the finfish category.
Alphonse-Uzice told SNA that: "To ensure a reliable supply of young fish, it is necessary to maintain broodstock of the desired fish species."
The mariculture master plan is part of the government's plan to diversify the economy of Seychelles, a group of 115 islands in the western Indian Ocean. It will help reduce pressure on the fisheries sector, the second-most important part of the country's economy.
To reduce adverse effects, the broodstock will be sourced from Seychelles' waters and those needed to start the industry have to be quarantined to ensure that they are healthy and disease free.
"The broodstock can only be collected around December and February, missing this short window period could cause a delay in the operation of the project cycle," said Alphonse-Uzice.
To avoid this potential delay, SFA might have to import fingerlings only for the initial research and development phase. 
Before the implementation of the mariculture project, an environment and social impact assessment (ESIA) was conducted over a period of nine months and is currently in its final review.
The assessment reported that finfish cage aquaculture is highly feasible around the inner islands of Seychelles and that aquaculture will potentially have a large positive impact on the national economy.
Aquaculture is not new to the Seychelles islands. In 1989, the Island Development Company (IDC) and the Seychelles Marketing Board (SMB) established a prawn farm on Coetivy to produce black tiger prawns. It ceased operation in 2009.
In 1995, a black pearl oyster farm started on Praslin, the second-most populated island, producing black lipped oyster and winged oyster for the retailed jewellery market. 
Broodstock Quarantine and Acclimation Facility, the island nation will invest in a research and development facility, and cages located at sea.
Fisheries
» Be a reporter: Write and send your article
» Subscribe for news alert