Ex-Barclays CEO charged with fraud over Qatar funding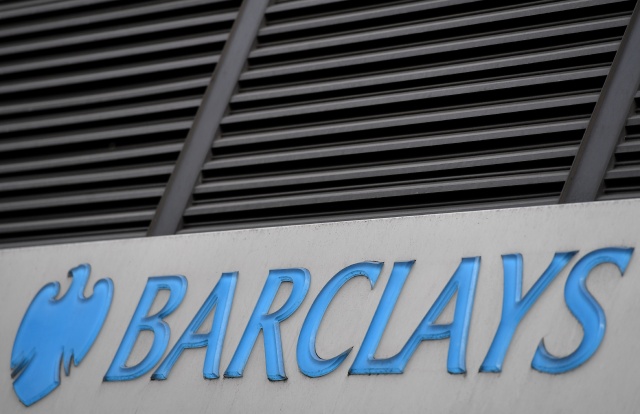 (FILES) This file photo taken on February 23, 2017 shows a branch of British bank Barclays in central London. Britain's Serious Fraud Office said on June 20, 2017, it had charged Barclays bank and four former managers, including a chief executive, with "conspiracy to commit fraud" linked to emergency fundraising from Qatar during the financial crisis. (BEN STANSALL / AFP)
Send to Kindle
(AFP) - Britain's Serious Fraud Office said Tuesday it had charged Barclays bank and four former managers, including a chief executive, with "conspiracy to commit fraud" linked to emergency fundraising from Qatar during the financial crisis.
"The Serious Fraud Office has today charged Barclays Plc and four individuals with conspiracy to commit fraud and the provision of unlawful financial assistance" linked to capital raising from Qatar in 2008 worth billions of pounds (euros/dollars).
The SFO added in a statement that former chief executive John Varley was one of those to face court following a five-year investigation.
"The charges relate to Barclays Plc's capital raising arrangements with Qatar Holding LLC and Challenger Universal Ltd, which took place in June and October 2008," the SFO said.
It added that they relate also to a $3-billion loan facility made available to the State of Qatar acting through the country's Ministry of Economy and Finance in November 2008.
The other three charged are Barclays' former executive chairman of investment banking Roger Jenkins, the former chief executive of Barclays wealth and investment management Thomas Kalaris and former European head of financial institutions group Richard Boath.
The defendants will appear before London's Westminster Magistrates' Court on July 3, the statement added
In a separate statement, Barclays said it "is considering its position in relation to these developments" as it "awaits further details of the charges from the SFO".
Investigations have focused on advisory services worth £322 million, which Barclays agreed to pay the Qatar Investment Authority.
In early trading, shares in Barclays were down around half a percent on London's benchmark FTSE 100 index, which was flat overall.
By raising money from Qatar, Barclays avoided a UK government bailout at a time when rivals Royal Bank of Scotland and Lloyds had no choice but to be pumped with billions of pounds of British taxpayers' money.
© Agence France-Presse
General
» Be a reporter: Write and send your article
» Subscribe for news alert