Pearls the colour of the rainbow available in unique shop in Seychelles
All the pearls that Black Pearl Seychelles produces are from the black-lip oyster, completely natural in colour. (Black Pearl Seychelles) 
Send to Kindle
(Seychelles News Agency) - Looking for elegant and unique pearls that can vary in colour from black to light silver to pink to copper? Then the shop Black Pearl Seychelles on Praslin island is a place to visit.
There are more than 70 different species of oysters in the world, but it is only the black-lipped oyster which produces the black pearl. These oysters are usually found in tropical waters mainly in the Pacific Ocean but can be found in other tropical parts of the world including Seychelles, an archipelago of 115 islands in the western Indian Ocean.
Anders Hennie, a Norwegian national who owns the shop, said that all the pearls his company produces are from the black-lip oyster, completely natural in colour -- not necessarily black but not the result of any dyeing processes.
"Although our pearls most commonly range from light silver to dark grey, we also less frequently discover green, pink, lavender, blue, copper, bronze or golden pearls," said the owner.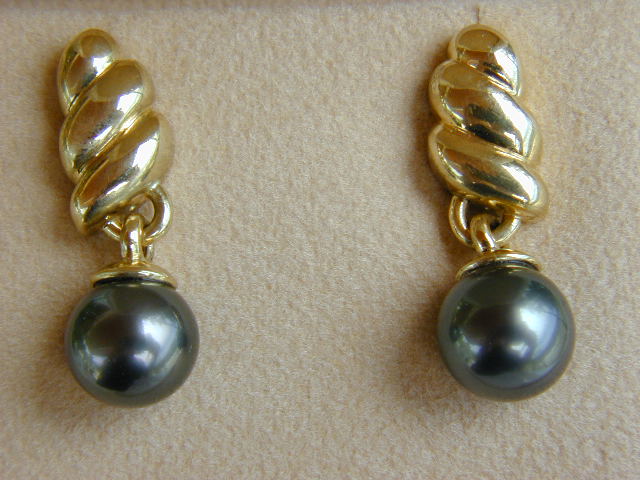 Rings, earrings and pendants are also available for purchase. (Black Pearl Seychelles) Photo License: CC-BY
Customers can purchase individual pearls or pearls set in hand-crafted 18-carat gold. Rings, earrings and pendants are also available in addition to our hand knotted silk pearl strands, said Hennie.
Hennie said that the gold jewellery is designed and handcrafted in western Australia by international award winning jewellers Linneys of Perth and Broome.  
Black Pearl Seychelles has been in business for 20 years, and the gallery, as well as the workshop, is located at Amitie on Praslin, Seychelles' second-most populated island.
"Although our pearl production concession area is closed to the public, our land base, which is made up of a hatchery, raceways- which are shallow pools, jewellery workshop and a pearl jewellery boutique is open to the public," Hennie told SNA.
The pearls are set in hand-crafted 18-carat gold. (Black Pearl Seychelles) Photo License: CC-BY
On the question of exportation, Hennie said, "We are already exporting our pearls and hand crafted jewellery products through the many tourists who buy the products."
Apart from the Black Pearl Seychelles, the Anders family has also been involved in several pilot projects related to aquaculture and marine development in Seychelles.
Business
» Be a reporter: Write and send your article
» Subscribe for news alert