Seychelles wins "Best Island" in Africa and Middle East for 2nd straight year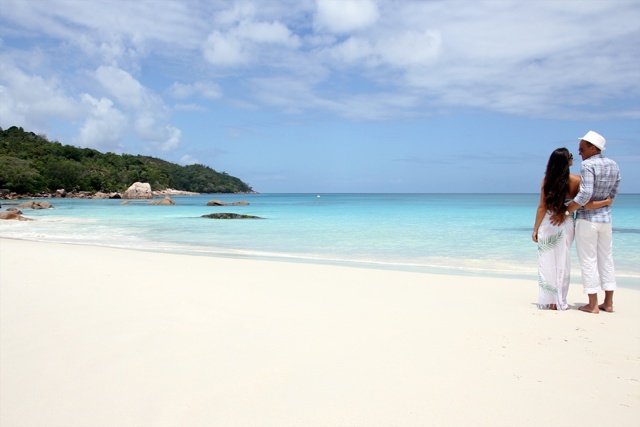 One of the top attractions of Seychelles, the Anse Lazio beach on Praslin. (Gerard Larose, Seychelles Tourism Board)
Send to Kindle
(Seychelles News Agency) - Seychelles has won the award for 'Best Island in Africa and the Middle East' by 'Travel + Leisure' for the second consecutive year.
Rated for its activities and sights, natural attractions and beaches, restaurants and food, people and friendliness, and overall value, Seychelles scored 84.57 points, coming out first ahead of Mauritius and Madagascar, second and third place respectively.
The 'World's Best Awards' is a survey held annually by Travel + Leisure, a New York-based travel magazine, which allows readers to rate destinations and travel providers from around the world.
In an article from Independent Online, the Seychelles Tourism Board's Director for Africa and America, David Germain, said that "achieving the distinction of top island in Africa and the Middle East for the second year in a row is a tremendous honour for the Seychelles, recognizing that the region has much to offer in terms of world-class island experiences."
"The award helps to garner recognition and provide a significant amount of visibility for our islands to a worldwide audience. It proves further that our beautiful islands are becoming more and more popular, topping the list of the most desirable holiday destinations worldwide," said Germain.
According to the National Bureau of Statistics, almost 170,000 visitors have set foot in Seychelles to date this year. That is a 22 percent increase in visitor arrivals compared to last year at this time.
Seychelles, an 115-island archipelago in the western Indian Ocean, is popular among holidaymakers for it pearl-white sandy beaches washed by warm turquoise waters. Its lush green jungle, big glacis boulders and fiery, romantic sunsets also attract visitors from the world over.
Is that all they look for when considering Seychelles as a destination?
"Other places are crowded, but in Seychelles, we have more privacy. It also offers a lot of beautiful sceneries to be seen," said Wang Ping from China.
A visitor from South Carolina, in the United States, Michael Barnett said that he and his fiancée love to snorkel and fish, and are very interested in the culture of the island nation.
"Seychelles is a unique place due to its culture. We heard that the people are friendly and the food is really good," said Barnett.
Coming over from Spain, David Gallard-Gracia said that he wanted to visit the group of "rare islands that few know about."
General
» Be a reporter: Write and send your article
» Subscribe for news alert