South African police experts asked to assist in second missing person case in Seychelles
The logo of the Seychelles Police Force. 
Send to Kindle
(Seychelles News Agency) - South African police experts who are in Seychelles to assist with the search for a missing man are also assisting the local police in the case a second missing man, a top police official said on Monday.
Seychellois Gonzague Zoe, 46, residing at La Louise in the central Mahe district of Plaisance, was reported missing after leaving his house on Friday, August 18. He was reported missing to the police at 3.20 p.m. on Saturday, August 19.
According to the police, the two South African handlers of search and rescue dogs -- Warrant Officers VanRooyen and VanNiekerk -- are assisting with the search. A third expert who had been in Seychelles, Brigadier Leonie Ras, a specialist in crime investigation, missing persons and forensics, has already left the archipelago in the western Indian Ocean.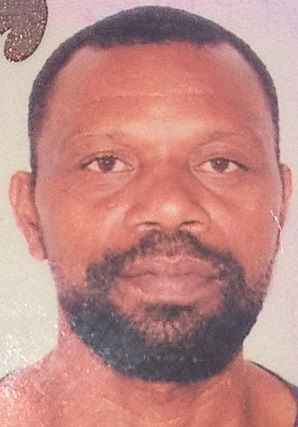 Gonzague Zoe, 46, was reported missing after leaving his house on Friday, August 18. (Seychelles Police Force) Photo License: CC-BY
The police spokesperson, Jean Toussaint, said that the message was immediately sent to the command centre and concerned department to start an investigation.
"Actually, we have the CID (Criminal Investigation Department) the Dog Unit, PSSW (Public Security Support Wing) and the Mont Fleuri police station working on this case," said Toussaint.
Toussaint said that as per the information the authorities received, Zoe was last seen at a bus stop at Union Vale, leading to Anse Etoile, a northern Mahe district. 
Compared to the case of Marvin Asba, who is still missing after more than a month and a half, the case of Zoe was reported within 24 hours, Toussaint said.
Asba, a 27-year-old from Anse Aux Pins in the east of Mahe, was last seen on June 29 at the Bel Air car wash on the outskirts of the capital, Victoria.  He was reported missing to the police on Monday, July 3rd, and to date, all attempts to find him have been in vain
"The faster a case is reported to the police, the faster we can get on-site to gather information," said Toussaint.
The police are calling on the public to report any information connected with Zoe's disappearance.
At the moment the search for Zoe is being carried out on land in the north of Mahe by both the police and the military, while the coastal and sea search is being done by the Seychelles Coast Guard and Marine Police.
General
» Be a reporter: Write and send your article
» Subscribe for news alert