Tighten professionalism to boost football in Africa, says CAF vice-president Suketu Patel
Cote D'Ivoire forward Gervinho (first from left) scored a flashy goal, but it wasn't enough against Colombia in Group C match on Thursday in the World Cup 2014 in Brazil. Cote D'Ivoire along with Cameroon, Nigeria, Algeria and Ghana are the five African representatives at the event. (AFP/Photo)
Send to Kindle
(Seychelles News Agency) - The FIFA World Cup enters its ninth day today in Brazil, with the world's football giants going all out to make it past the group stage. Five of the thirty-two teams are from the African continent.
SNA presents to you an article that highlights soccer in Africa and the need for good management by Kim Cloete a freelance journalist in South Africa who interviewed the CAF Vice-President, Seychellois Suketu Patel about the subject when he was in Cape Town recently.
With African teams going all out to make an impression at the FIFA World Cup in Brazil, football administrators are re-evaluating how to boost the professionalism of the game on the African continent.
"We are working at improving the management and licensing of clubs. It is crucial to have a clean record from the ground up. This will earn respect and help to attract government support and sponsors. It also encourages players to up their game," says Vice President of the Confederation of African Football (CAF), Suketu Patel, a football veteran from the Seychelles islands.
Ghana, Ivory Coast, Nigeria, Algeria and Cameroon are carrying the continent's hopes in Brazil. An African team stands an outside chance of winning. No African team has made it to the final of a World Cup yet.
Patel believes there's immense talent among African players, but that the management of football needs to be bolstered so that clubs can attract top-notch players and develop the potential of up and coming young footballer.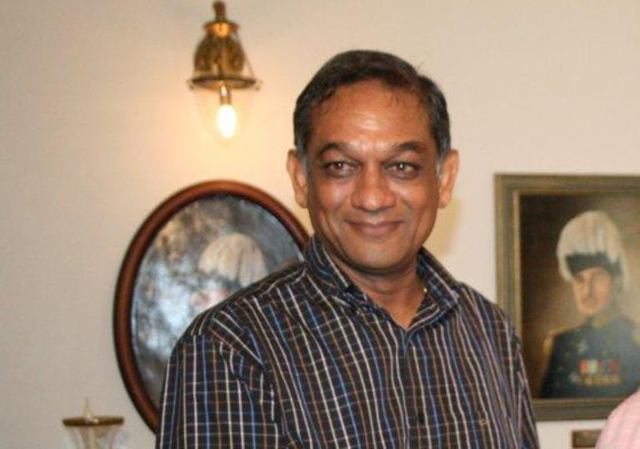 Seychellois football veteran Suketu Patel (Mervyn Marie, Seychelles News Agency) Photo License: Attribution
Patel, who is also a partner in Pool and Patel chartered accountants, a member firm of international auditing and advisory company, Moore Stephens, says proper financial management cannot be underestimated.
"It's about accountability. There needs to be transparent financial reporting – from contracts with players to how clubs deal with fans, banks and tax authorities.
"Commercial partners like to deal in credible entities. This will encourage investment and help to improve the quality and level of football in Africa.
"We want to work hand in hand to take African football to new heights," says Patel.
He says many clubs are not well-structured and are often financially dependent on individual owners, which can limit long-term external investment in clubs from other sources.
Many clubs may not have always received professional governance and compliance advice in the past, while some have poured money into buying players at the expense of other running costs and financial management services. CAF is hoping to change this less compliant culture through the licensing process.
In terms of CAF regulations, clubs have to have licences if they want to compete in CAF competitions. For clubs to register, they need to adhere to certain conditions and prove transparent financial management. They're obliged to submit audited annual financial statements.
Licenced clubs are also expected to employ a general manager, marketing officer, finance officer, head coach, medical doctor and physiotherapist, as well as someone to head up the youth development programme.
Patel has called on African governments to support football.
"We should realize the huge role football plays in empowering young people. We are encouraging governments to enact laws to help with soccer development. We'd like all clubs to have licences, so that they can encourage youth development and widen the base of players," says Patel.
In the Seychelles, where Patel is based, the government is very supportive of football and offers tax breaks to companies that sponsor football.
While it is supportive, there is no government interference in the game.
Secretary General of CAF, Hicham El Amrani, says clubs need qualified and competent specialists with adequate levels of experience and expertise in management.
"Financial measures need to be transparent, so that we make sure ownership and conflict of interest is managed.
"If we raise our standards, sponsors will see that we are serious about it and will be more confident about investing in football in African countries," says El Amrani.
"Football should be seen as no different to any other industry. We need to draw on best practices and play by the book, with good regulations, legal processes and administration. We need to set up standards and processes that adhere to fair play."
Sport
» Be a reporter: Write and send your article
» Subscribe for news alert