Even the wet weather is beautiful! JLS star JB Gill enjoys romantic getaway in Seychelles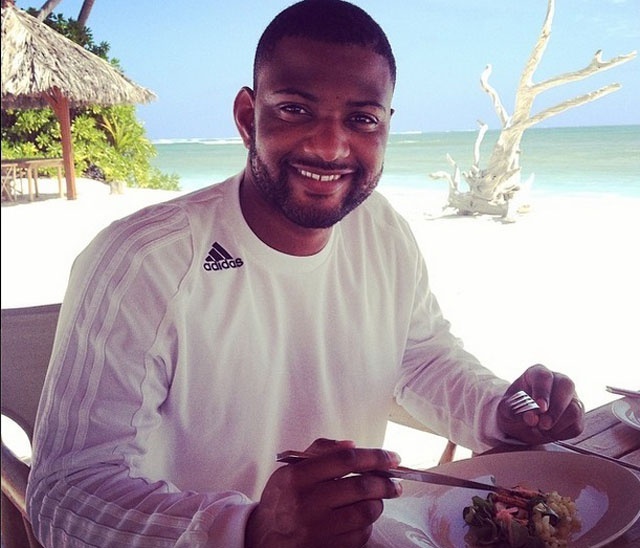 JB Gill in a beach photo posted 24 hours ago (JB Gill, Instagram)
Send to Kindle
(Seychelles News Agency) - The weather in Seychelles may be a little stormy at the moment, but to British singer Jonathan 'JB' Gill, it couldn't be more perfect.
Gill, who is a former member of the British boyband JLS that took the UK's X-Factor by storm in 2008, is in the Indian Ocean archipelago on what seems to be a romantic getaway with wife Chloe Tangney.
 JB Gill with his wife Chloe Tangney (JB Gill, Instagram) Photo license : All rights reserved
The two wed at the beginning of May in a traditional ceremony at the chapel of Mount Stuart House on the remote Isle of Bute in Scotland.
The couple announced that they were expecting their first child four weeks ago with an Instagram snap of himself planting a tender kiss on his wife's belly. 
Let the sun shine, song by JB Gill in a video compilation by a fan on YouTube  (JB Gill/JLS)
JB Gill announced that he was leaving JLS after winning the Christmas Special Edition of Strictly Come Dancing in 2012.
He shared an Instagram picture of a white beach framed by sparkling blue ocean in the rain, tweeting: "so this is what a 'thunderstorm' in the Seychelles looks like!" to his 130,504 fans on Twitter.
JB Gill posts a link of his Seychelles holiday snap to Instagram (JB Gill, Instagram) Photo license : All rights reserved.
Reacting to his British fans' complaints that he was 'taunting' them with pictures of paradise, he shared another snap of himself eating next to the beach, saying: "And the food is sooooo 'bad'looooool! Sorry for making you all jel..." [sic]  
Everbody in Love (JLS, Sony Music)
Gill has been busy of late with UK reality television show Celebrity Masterchef, and it is uncertain how long the couple will be staying in the Seychelles, famed as a romantic honeymoon hotspot since it was revealed that Prince William and Kate Middleton honeymooned on the private island of North Island after their wedding in 2011.
Earlier this year it was revealed that Gill will release his debut solo single Best Night of My Life in collaboration with DJ and music producer Charlie Hedges.
First from the right, JB Gill, in British boyband JLS. They performed at KISS FM 103.5 Chicago Radio on April 20, 2010, ( Adam Bieawski, Wikipedia)  Photo license: CC-BY-SA 3.0
JLS 'Love You More' - BBC Children In Need Single 2010 (BBC, YouTube)
People
» Be a reporter: Write and send your article
» Subscribe for news alert