Seychelles utilities company to host donor conference in seeking funds for sewage projects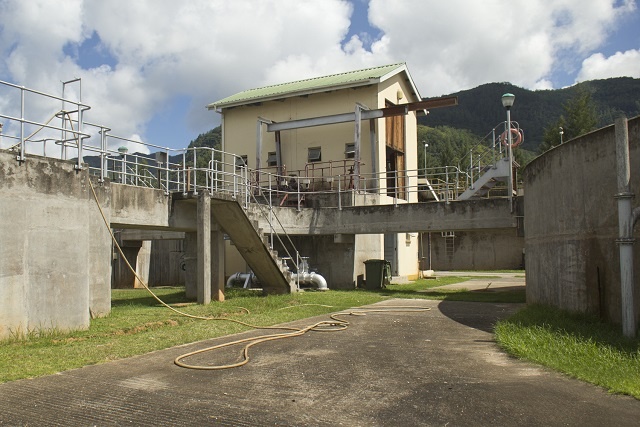 Customers on the eastern coast of Mahe will be connected to the Providence wastewater treatment plant. (Salifa Karapetyan, Seychelles News Agency) 
Send to Kindle
(Seychelles News Agency) - The Seychelles Public Utilities Corporation will host a donor conference in January in a bid to mobilise funds for sewage projects.
The corporation's chief executive told SNA that the company needs approximately $60 million to implement these projects. 
Philippe Morin said that originally the conference was being planned for November this year.
"Unfortunately some of these agencies could not make it so we decided to postpone the donor conference to January when we hope most of them can come."
Morin said that the conference is crucial now that Seychelles has a Sanitation Master Plan in addition to other sewage projects such as the Greater Victoria and the east coast sewage projects.
"The east coast project is one which will cover Pointe Au Sel all the way down to Brillant. We have conducted studies and had public consultations. We now have concepts and other relevant information."
Morin adds that "we also have an idea of the cost as well," but for now it's only an estimate.
Once implemented customers on the eastern coast of Mahe will be connected to the Providence wastewater treatment plant.
"We hope through the conference to raise loans for the actual implementation. The amount we need is substantial and we know we will not raise the whole amount but we hope to do it in phases," said Morin.
Morin explained that the corporation is already using its own funds to get final designs for other areas.
The replacement of main trunk lines and other sewerage pipes is also currently being done mostly in Victoria where these are very old. The company is also renovating some of its pumping stations.
The main objective of the Seychelles Integrated and Comprehensive Sanitation Master Plan is to develop an integrated, comprehensive and innovative sanitation solution for Mahé, Praslin and La Digue – the three main islands of the Seychelles, a group of 115 islands in the western Indian Ocean.
The plan is also taking into consideration the principles of the Integrated Urban Water Management. This approach in the sanitation master plan study will provide the linkages with other sectors such as water, electricity, waste and drainage to a feasible level.
The renovation of the Providence wastewater treatment plant and some of its sewage pumping stations is expected to start early next year. This project along with the rising mains in the Greater Victoria area is being implemented under the Project Neptune which is a revitalisation programme as per the Seychelles Water Development Plan.  
General
» Be a reporter: Write and send your article
» Subscribe for news alert