Seychelles' third-most populated island gets wastewater treatment plant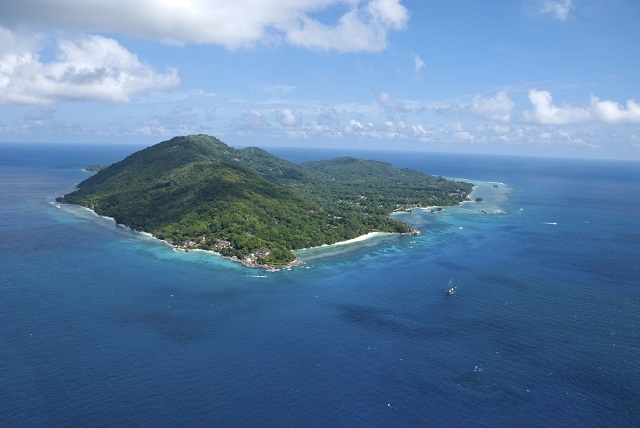 The first sewage project on La Digue will cost around $16 million. (Gerard Larose, Seychelles Tourism Board)
Send to Kindle
(Seychelles News Agency) - A comprehensive sewage and wastewater treatment plant connected to all homes on La Digue – Seychelles' third-most populated island – will be completed by the end of July.
The first such project on the island will cost around $16 million and is being financed by the European Investment Bank, Agence Française de Développement and the Public Utilities Corporation of Seychelles.
The chief executive of the Corporation, Philippe Morin, said that the new facility will solve the sanitation problems on La Digue.  Because of its topography, the island is prone to flooding and has a high risk of water contamination.
"This is an important project for La Digue. The inhabitants there have waited a very long time. I am sure they will be happy to know we have signed the contract and that work will start early 2018," said Morin.
Morin was speaking to local reporters after signing the contract with Technofab Engineering Limited for the construction of the treatment plant. Technofab is an Indian engineering and construction company with over 45 years of experience with projects in India and in several African countries such as Zimbabwe, Zambia, Kenya, Tanzania, Malawi, Ghana, and Liberia.
"The plant itself will be constructed at l'Union Estate and there will be about 20 pumping stations around La Digue. We expect the new system to function at a high level of performance," said Morin.
Morin said, "the treated water can be used for irrigation purposes as there is a farming area near the estate," stressing that the treated water will not be harmful to the environment.
The chief executive said that all care will be taken during construction to minimise negative impacts on the island's ecosystem and the Islanders' way of life.
There will be about 20 pumping stations around La Digue once the project is completed. (Gerard Larose, Seychelles Tourism Board) Photo License: CC-BY 
"Once completed, the residents will not pay for connection to the sewage system but they will get charged on a monthly basis with the amount depending on the volume of water consumed," explained Morin.
He is urging the inhabitants for their understanding and cooperation as there will be some disruptions where and when the sewer lines, pumping and lifting stations, manholes and other infrastructures are being constructed.
Technofab Engineering Limited of India will also be undertaking refurbishment work on the Providence sewage and wastewater treatment plant on Mahe – the main island - of Seychelles, a group of 115 islands in the western Indian Ocean.
Work at the plant will also include maintenance work on the pumping stations and pipes. Three pumps will be replaced as well as others in Victoria.
"The completed project will ensure the Providence treatment plant works much better than currently. And again treated sewage will be environmentally-friendly," said Morin.
The chief executive explained that environmental hazards currently being posed by the existing treatment plant at Providence are that the pipes are in poor conditions and breaks frequently.
"Even if the pumping stations are now functioning their structure is in a very bad state. So we need to replace them. If we ignore them in a few years' time they will represent a big problem for us, for example through leakages, discharge or breakdowns that can cause overflowing."
This project will cost around $11 million and is also being financed by the European Investment Bank, Agence Française de Développement and Seychelles' utility company.
Dharmesh Varshney, vice-president of Technofab Engineering Limited said that "these two projects will be completed by following the best international standards of quality and will be completed as per agreed parameters of the contract."
Work on both projects is expected to start by February 1, 2018, and completed by the end of July.
General
» Be a reporter: Write and send your article
» Subscribe for news alert