Preparing to chair regional anti-money laundering meeting, Seychelles also addressing its "grey-list" shortcomings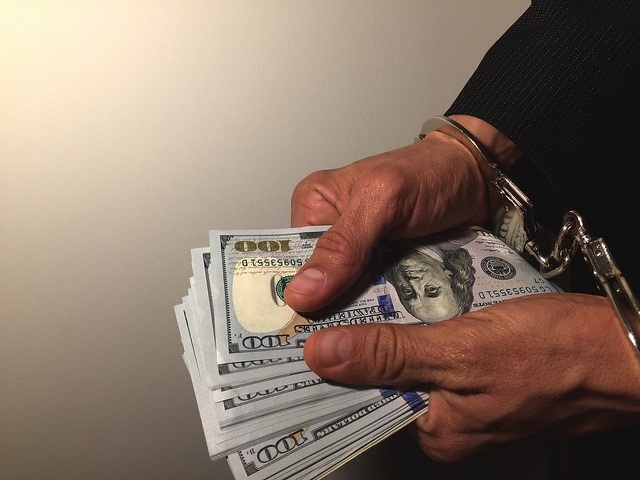 This year's meeting will focus on how best to prevent money-laundering and money coming from tax evasion, international crimes and other irregular financial transactions. (Victor/flickr) Photo License: CC-BY 2.0
Send to Kindle
(Seychelles News Agency) - Seychelles is gearing up to hold this year's Eastern and Southern Africa Anti-Money Laundering Group meeting in August while also preparing to take up the presidency of the group, the island nation's finance minister told SNA.
To prepare for the high-level meeting, Seychelles' Ministry of Finance is holding frequent meetings with all involved parties to ensure the event goes smoothly from start to finish.
"It is important that we plan ahead. I had to call on a number of parties to be able to assist as this is about Seychelles. We need to showcase Seychelles' style of management, governance system and show the world that we are a capable, responsible and accountable government," said Peter Larose, the Minister for Finance, Trade and Economic Planning.
He added that "our guests will have the opportunity to witness the competitive edge of Seychelles as part of the global village.
Minister Larose said discussions in this year's meeting will focus on our compliance with international best practices with regards to preventing money-laundering, tax evasion and combatting the financing of terrorism,  among others. 
"It is part and parcel of our commitment to share information within the group and Africa, and with the rest of the world," said Larose.
The aim of the group is to combat anti-money laundering by implementing recommendations of the Financial Action Task Force (FATF) - an inter-governmental body established in 1989. The task force sets standards and promotes effective application of anti-money laundering legal and regulatory measures.
The Seychelles Tourism Board, Seychelles Tourism Academy, Seychelles Civil Aviation Authority, Immigration Department, Central Bank of Seychelles, Department of Foreign Affair are some of the local parties involved in the planning of the event.
The minister touched upon Seychelles appearance on the 'grey' list of the European Union's list of non-cooperative tax jurisdictions published early December last year.
"As far as the list is concerned, the minor weaknesses are not unique to Seychelles. We are determined to address them as soon as possible so that we will be far away from the blacklist," said the minister.
Seychelles, an archipelago in the western Indian Ocean, was among 47 jurisdictions to be placed on the 'grey' list that has to work with the EU so as to meet set criteria by the end of 2018. To be removed from the list, Seychelles needs to improve its 'fair taxation'.
"I cannot allow Seychelles to be blacklisted because it will affect our image and banking system internationally. If we lose our correspondent banking relationship, we will not be able to transact internationally," the Minister commented.
He sent a strong message to businessmen "not to come to Seychelles, trying to underestimate our authorities as if they are going to penetrate the system, and create some difficulties for us internationally."
The 17 countries to be blacklisted were American Samoa, Bahrain, Barbados, Grenada, Guam, Korea (Republic of), Macao SAR, Marshall Islands, Mongolia, Namibia, Palau, Panama, Saint Lucia, Samoa, Trinidad and Tobago, Tunisia and the United Arab Emirates.
General
» Be a reporter: Write and send your article
» Subscribe for news alert